Salmon prices continue to fall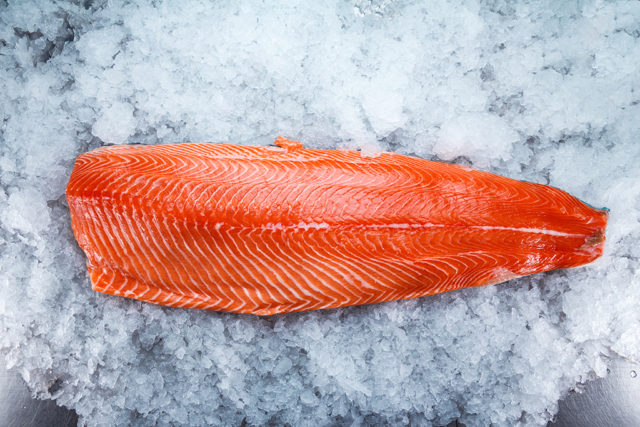 Fresh salmon prices are falling back to levels close to those last seen at the start of the year.
Figures from Statistics Norway, which monitors trends on a regular basis, show they dropped by almost 2% in week 32 to NOK 73.83 per kilo (£6.38).
Market intelligence suggests this downward trend is continuing despite sales surging during the week. The demand for salmon remains strong while prices are back to a more reasonable level. Some buyers have said they paid less than NOK 60 a kilo (£5.18) for some varieties of salmon last week.
Fresh sales totalled 20,183 tonnes, a rise of 8.6% on the previous week when they reached 18,577 tonnes.
The last six months has recorded huge volatility in prices, rising from around NOK 65 a kilo (£5.61) at the start of the year to well over NOK 100 (£8.63) during May and June.
Reports say that prices in Scotland have also come down in the past week while those in Chile are either flat or stable.
Demand for frozen salmon continues to rise with sales almost doubling to 510 tonnes and the price per kilo up from NOK 91.08 to NOK 94.63 (£8.17). This suggests that processing countries such as Poland are building up stocks for later in the year.
Statistics Norway says that its statistics include fish sold under contract and also takes into account freight and terminal costs.
Predicting price trends has become difficult, with industry observers suggesting the situation will only become clear when the summer holiday season ends and buyers start looking to the festive season.