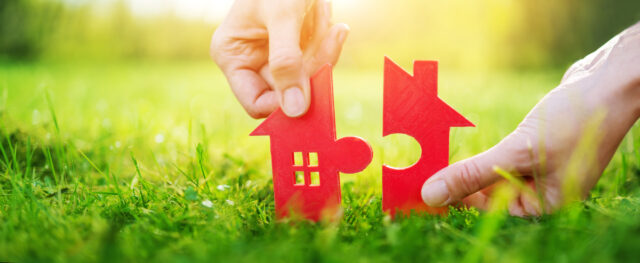 Sometimes you can just see it when the penny drops.
I was with an MSP on an island salmon farm not so long ago. The MSP – it would be unfair to name them – had listened politely to all the talk about salmon farming health and welfare, rearing and harvesting without really engaging.
But it was only when one of the farm managers explained how workers were being brought in by boat from the mainland every day that the MSP switched on.
"I am a constituent of yours. I am part of this community," the manager said. "I live on the island with my family. My children go to the local school.
"But him, and him, and her," he said, pointing to his colleagues standing around him on the feed barge. "They can't be part of this community. They want to live here. They want to make it their home but they can't. They can't get anywhere to live.
"And what's worse is that they have all have roots here, roots they are going to have to abandon if they can't find somewhere to live. It can't go on."
It was at that point that this particular MSP got it. They realised how rural Scotland is a jigsaw, how every part works with every other part to create the whole.
There is no point lamenting the exodus of young people to the cities if there is no infrastructure to support them remaining in their communities; and there is no point simply congratulating companies for creating jobs, unless there are houses for the employees to live in.
Housing is the most acute logistical issue facing our farmers. We all know only too well what the causes are: second homes, holiday homes, retirees, remote working and the burgeoning number of B&Bs, guest houses and short-term ("Airbnb") lets.
A lack of supply and rising demand have driven house prices up more sharply in rural areas than in Scotland's urban centres.
The Scottish Government keeps insisting that depopulation is a pressing concern. Well, if it is, then it has to do something about this key driver of depopulation – housing.
Partly, that means acknowledging that every part of society has a role to play in solving the crisis and partly it means coming up with proper, realistic solutions which can really make a difference.
Last year the Convention of the Highlands and Islands produced a paper on the housing crisis. It was well-meaning and solid and it recommended a range of measures from action plans to strategies, from government funds to the regulation of short-term lets.
Yet at no point in the paper's 20 recommendations was there any mention of business or local employers and the role they play.
Scotland's salmon farm companies represent probably the biggest private sector employment group in Scotland's west coast and island communities.
But government doesn't appear to believe it can be part of the solution; or rather, government's default position (amply demonstrated through the convention's paper) seems to be to go just to the usual suspects – councils, housing associations and so on – without thinking about who could actually help.
The reality is that all of Scotland's salmon companies are taking real, concrete steps to solve this problem on the ground.
In many cases, this means buying properties so workers have somewhere to live. This is an inadequate short-term fix. It won't help the overall housing crisis. In fact, in some cases it will do the opposite because it will reduce still further the supply of housing in an area.
In other cases, salmon farmers are building houses, in others they are gifting serviced plots to local communities while building houses themselves, stepping in where the state bodies have failed to make progress.
That same paper from the Convention of the Highlands and Islands actually used the Colonsay Affordable Housing Project as a case study, highlighting the pioneering work done by Mowi to help deliver affordable homes for the island population. Yet those who came up with the recommendations still seemed to forget how important private local employers are in this equation when it came to making their recommendations.
So the first step to solving this issue is to make sure that big private sector employers are right at the heart of the discussions. They are already helping but they could achieve much, much more if their efforts were coordinated alongside other bodies, including those with a close relationship to planners and council decision makers.
Using rents for the community
But there is another role that salmon farmers could play. The money they pay for seabed rent could – and should – be used directly to benefit local communities, and the most pressing need that local communities have is for more housing.
Scotland's salmon farmers are on course to pay £10m to the Crown Estate this year to use the sea to farm. That money should go to build affordable homes in the communities that support those farms.
These seabed rents go into a central pot and are then re-distributed to local authorities to be spent on local communities but there is no sign that any of this is being used to create more affordable housing.
If that money was allocated, ring-fenced and invested in bricks and mortar it would be a win-win situation, both for government and for salmon farmers.
Government would find the money it needs to meet its commitment to build another 1,100 homes in rural areas in the next ten years and communities would see real benefits from the money generated by the salmon farming businesses they support.
But, to do this, government would need to change the distribution of resources radically. There are so many vested interests in the public sector that no-one in government – and certainly not the Crown Estate – is ever going to suggest something like this.
Ideas like this tend to come from the private sector which can disregard the overlapping interests and risk-averse culture of the public sector.
Listening only to the usual suspects – as the Convention of the Highlands and Islands appears to want to do – is not going to provide the answers our communities need.
Government needs to free itself from the cautious shackles of state-sponsored solutions and look elsewhere for answers to this most pressing of problems.
Scotland's salmon sector has presented ministers with one possible solution. All they need is the courage to pick it up and run with it.