Zoetis completes Pharmaq deal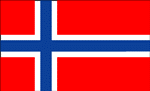 ANIMAL health company Zoetis completed its takeover of Pharmaq on Tuesday, saying it planned to run the Norwegian fish health group as a stand-alone operation, reported Michigan Live news site.
The deal, worth $765 million, gives Zoetis a slice of the fast growing aquatic health market.
'We are very pleased to welcome the Pharmaq team to Zoetis, and we look forward to the future success we can build together as a market leader in aquatic health,' Zoetis chief executive officer Juan Ramón Alaix said in a press release.
'The Pharmaq people, products and late-stage pipeline give Zoetis a strong platform for growth in the fastest growing animal health market.'
The market for aquatic health products serving aquaculture 'was valued at approximately $400 million in 2014 and has been growing seven to eight per cent annually', said Zoetis.
With the acquisition, Zoetis gets the benefit of sales from Pharmaq's new vaccines and next-generation parasiticides that should be marketed in Norway, Chile and the United Kingdom in the near future.
Zoetis is a developer and manufacturer of medicines and vaccines for livestock and pets. The former animal health unit of Pfizer became a separate company in 2013 and is now based in New Jersey.
The world headquarters of the company's research and development efforts are in Kalamazoo County, Michigan, where it has about 1,000 employees.
The company had about $4.4 billion in revenues in 2014 and employs about 10,000 workers in total, worldwide.
Pharmaq's administration and research and development teams are based in Overhalla and Oslo, Norway. It has about 200 employees and state-of-the-art production facilities there with subsidiaries around the world.
The company's products are marketed in Europe, North America, South America and Asia.