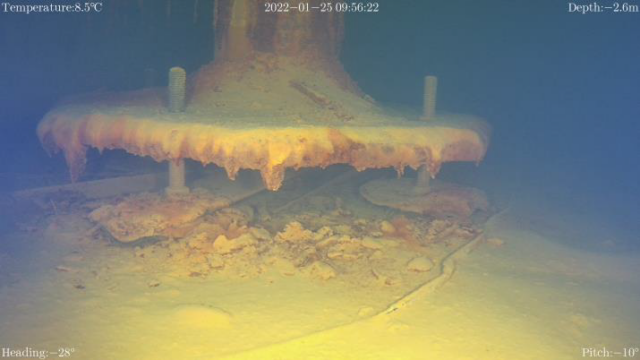 Carrying out detailed surveys on existing large tanks or ponds can be a costly and frustrating exercise. This can often require draining the system down and means potential downtime for your operation.
With the Refurbplus® solution from Franklin Hodge Industries, these concerns become a thing of the past. Utilising their specialist Remote Operated Vehicle & Camera system, the entire survey can be carried out in a fraction of the time and with far less disruption to your operations.
Typical benefits include:
• no need to drain the system to carry out an internal inspection;
• no confined space concerns as no personnel need to enter; and
• closer and more detailed inspection possible across all areas.
A video of the interior can be produced and presented as part of a detailed assessment report. Using the submersible camera provides clear and detailed images of the areas under survey.
The team at Franklin Hodge are trained to the highest standards in terms of compliance with health & safety law, codes of practice and current regulations. Our site teams are continually monitored by our own internal HSEQ team. We are also continually audited by the UK Loss Prevention Certification Board (LPCB).
Tank refurbishment and maintenance is listed under our quality management systems procedures, which are regularly audited by the British Standards Institute. Additional services include external surveys for storage tanks which can include, where required, the use of an ultrasonic scanning device to assess the condition of:
• tank wall sheets;
• pipework, spools, and flanges; and
• tank covers.
Should the need arise, we can support you with a full system drain-down and carry out a more detailed and intrusive survey to assess the condition of the following.
• tank walls, sheets, and liners;
• suction pump outlet pipework and anti-vortex devices;
• internal surfaces of level switches and immersion heaters if fitted; and
• assessment of debris and silt present on the floor of the tank or pond.