Young's to axe 50 jobs at Edinburgh site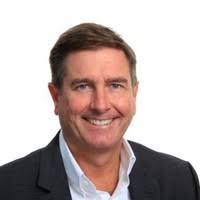 YOUNG'S Seafood looks set to cut more jobs in Scotland. The company has confirmed that it is looking to reduce the number of staff at its Macrae plant at Livingston, near Edinburgh, by up to 50 people.
The announcement comes less than a year after it controversially closed its Pinneys salmon site at Annan with the loss of 450 jobs, switching production to its Grimsby base.
Chief executive Bill Showalter (pictured) said:'Over the past two years, Macrae has made significant investment in automation and process improvement at its Livingston facility to drive productivity and create capacity.
'This investment has underpinned our competitiveness and, ultimately, contributes to the long-term security of the site.
'The delivery of these improvements in productivity now require the company to review its present manpower needs and the company is now proposing to restructure its shift patterns and reduce its headcount at the site by approximately 50 roles.'
He added: 'We are proposing a move from the current two-shift structure to one shift and will now begin a consultation process with our employees.
'We remain committed to the long-term success of our Livingston site and this announcement does not in any way reflect on the hard work of our skilled teams who consistently deliver excellent service for our customers.'
Almond Valley SNP MSP Angela Constance said the news was deeply disappointing and urged the Scottish government to provide as much assistance as possible.
She said: 'The news that 50 jobs are at risk at the Macrae factory in Livingston, part of Young's Seafood, is deeply disappointing.'
Young's opened the Livingston site around ten years ago, initially to supply Waitrose.