Young's sales continue to rise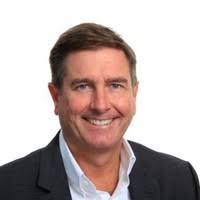 YOUNG'S Seafood is continuing to enjoy sales growth, both in the UK and in its new markets in the United States.
The company has reported turnover for the second quarter of its financial year (January 1 to March 31) of £136.3 million and an EBITDA (earnings before interest, tax and depreciation) of £5.5 million, maintaining year-on-year growth. Young's financial year runs from the end of each September.
CEO Bill Showalter (pictured) said: 'Young's remains the clear market leader with sales growth in chilled and frozen delivering EBITDA progression underpinned by cost management.
'The success of our brand with contract wins in retailer own label and in exports continue to drive frozen growth.
Long term, natural white fish, salmon and coated fish contract wins have contributed a significant step in delivering our run rate EBITDA outlook.
'Progress with sales growth in the UK and USA demonstrate both the continued demand for our products and the international growth potential of our brand.'
Britain's largest frozen and chilled seafood producer was put up for sale by its private equity owners last month and is understood to be attracting considerable interest, especially from other private equity businesses.
The Japanese corporate giant Mitsubishi, which has a food division, has also been named as a possible contender.
Young's recently won a major coated fish contract, thought to be M&S, from rival processor Five Star Fish, which has announced the probable closure of its Grimsby site with the loss of almost 500 jobs.
Young's is taking on at least 200 people to handle this new work. But it ran into a lot of flak a few weeks ago when it announced it was ceasing production at its Pinney's salmon plant at Annan in Scotland, where 450 people are employed.