Young's Q3 operating profit up 29 per cent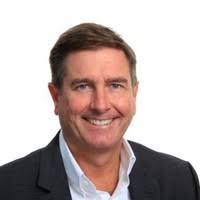 YOUNG'S Seafood has just announced a 29 per cent rise in operating profits for the third quarter of its financial year, in what it describes as a challenging market.
The company reported a turnover of £135.3 million and an EBITDA (earnings before interest, tax, depreciation and amortisation) of £6.7 million, a near 30 per cent increase.
The financial year ends on September 30 and the turnover is broadly similar to that of the previous quarter.
The results are important at a time with Young's is up for sale and its private equity owners are anxious to secure the maximum sale price.
The company has won some important new contracts (and has also lost one), which are starting to show through in the results.
CEO Bill Showalter (pictured) made a guarded reference to cost reductions such as the recent decision to close Pinneys in Annan without naming the site.
He said: 'As the market leader, Young's continues to deliver EBITDA growth year on year and quarter on quarter, in a challenging market.
'This has been driven by sales progress, underpinned by cost reduction actions. The plans we have put in place to deliver our medium term outlook are well underway and we are on track to meet our targets.
'During the quarter we secured a contract renewal and supply expansion agreement with a leading sandwich chain in the UK.
'We also secured increased distribution for our Young's brand, along with new products and extensions to our existing lines in the USA.
'Driving exports is a key pillar of our strategic growth plan and our success in the US market demonstrates the potential to grow sales outside of the UK, where Young's Seafood is the number one fish and seafood brand.'
The sale process continues and could be completed within the next few weeks.