Young's profits and turnover rise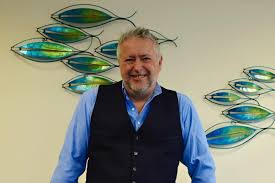 YOUNG'S Seafood appears to be on a bounce, announcing higher turnover and profits for its latest financial year.
Sales increased by 4.3 per cent to £545.9 million while EBITDA shot up by 16 per cent to £23 million and the operating profit rose from £8.4 million to £11.5 million.
The company has been successful in winning a number of new contracts and holding on to existing deals.
The results will also be seen as a major booster for Young's and its 2,000 plus workforce in Grimsby and Scotland.
However, they do cover a 12-month period to the end of September 2018, which means there is a lag of almost a year on current trading.
It is just six weeks since Britain's largest seafood business was bought by CapVest, its former private equity owner, and became part of a multi-protein food group involving Karro, a leading UK pork processor.
The company is now part of the Karro Food Group and it has also seen senior management changes, with CEO Bill Showalter stepping down and his role being taken up by Simon Smith, the former managing director of Grimsby seafood rival Seachill.
Di Walker, CEO of the Karro Food Group, said: 'The 2018 results for Young's Seafood demonstrate the company's continued market leadership in seafood and potential for future growth.
'Bringing restaurant quality fish into new categories, Young's delivers the best quality own label service to retailers.'
She added: 'With a good foundation for growth and new ownership in place, Young's Seafood is progressing well with the first phase of transition, achieving export growth and new contract wins since the time of these accounts.
'As we drive forward with our plans for the group, we are very excited about creating an ambitious multi-protein food business, further developing and broadening our relationships with our key partners.'