Young's owner 'struggling to attract takeover finance'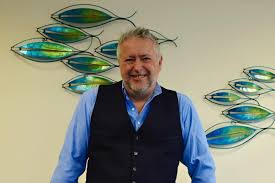 THE banks are finding it tough going trying to find support for a £305 million leveraged loan used to finance CapVest's purchase of Young's Seafood last summer, according to reports from the City of London.
The private equity firm was re-united with Britain's largest seafood producer in July after a gap of nearly 11 years.
Grimsby based Young's has since undergone major structural and management changes and has joined the pork producer Karro Foods to form a large new food division called the Eight Fifty Group.
But according to the Reuters news agency the banks are struggling to win support from institutional investors during syndication and have since approached direct lenders to see if they want to support the loan.
Reuters says they have been unable find a price point they can all agree on. Barclays is leading the financing, alongside Goldman Sachs and RBC, which equates to around 4.5 times Young's approximate £70 million ebitda (earnings before interest, tax, depreciation and amortisation).
It says that although the loan was underwritten on an all-senior basis, banks are now considering including a junior position to make the deal move attractive to investors.
The company has also performed well recently, which could help a sell down process, the sources told Reuters.
One banker said: 'If you keep flogging a deal it is hard to get people to engage but Young's Seafood has seen pretty good trading so that could help to re-engage people and find a level.'
CapVest has so far declined to comment on the news agency report.
Young's was put up for sale in the spring of 2018, but it took 15 months for a deal to be completed.
During the process the company controversially closed its Pinneys salmon processing factory in Annan, moving the operation to Grimsby.
It has since brought in Simon Smith from Grimsby rival Seachill as its new CEO to lead the charge for growth.