Young's launch frozen shellfish lines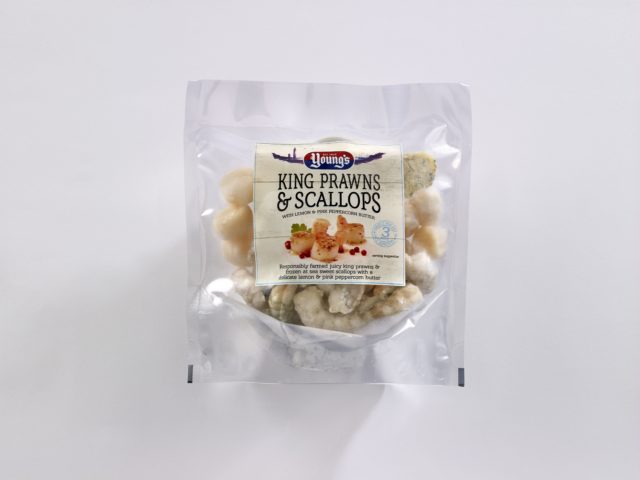 YOUNG'S Seafood has set out to further boost the growing frozen seafood category with the launch of three new shellfish lines, timed for the approach of the festive season.
The Grimsby based company said the introduction of the new lines comes after the brand undertook research that showed consumers lacked inspiration, with two out of three saying they'd like to see new and exciting products.
Shoppers in Tesco, Sainsbury's and Waitrose are now able to choose from a scallop dish and a fruits de mer product that are complemented with restaurant inspired butters, to jumbo tiger prawns.
Jason Manley, head of Frozen Brand at Young's, said: 'We want to inspire more people to love fish, and when consumers told us they lack that inspiration, we've used our seafood heritage to develop the best shellfish products that they can be confident in using to make delicious dishes at home.'
According to the latest data from Kantar, frozen seafood is growing by more than 9.5 per cent in value and 5.5 per cent in volume over the last three months – the fastest growth for more than seven years.