Yanmar Osterbo, the cheapest and safest way to reach your goals in net cleaning!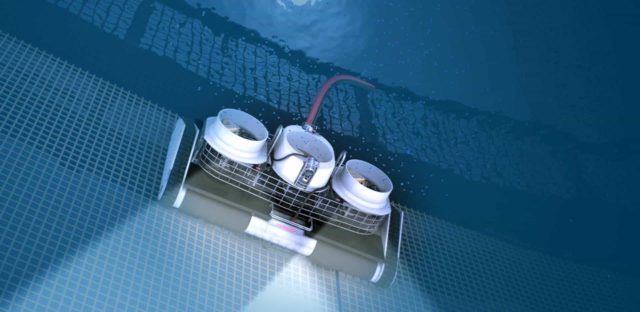 Total package includes The Yanmar Net Cleaner, the Osterbo pump unit and the hydraulic hose-drum with parking frame.
Special campaign discount: We have a special "after covid" offer for net-cleaners in the UK. Please contact us for more information and offers.
Osterbo have cooperated with Yanmar since 2009 and together we have created a customised, total net cleaner package for an optimal in-situ cleaning operation.
"The Yanmar net cleaner is based on robust technology, and we can easily train the daily users to do all service and maintenance themselves. We think this is crucial and important for the customers since they often operate on remote sites. This way they can reduce all downtime with own crew and achieve high efficiency," says Jan Erik Søreide, Marketing Manager with Osterbo. "Overall, it is a safe choice."
Quality wash in dirty nets
The Osterbo Yanmar is known for being the best solution for dirty jobs. In conditions where other systems will struggle, the Yanmar gets the job done. The formula for this is the high water flow the system delivers from each cleaning nozzle. More water flow, better cleaning effect – it is as simple as that.
Why do you get less mechanical wear with a Osterbo Yanmar?
As you expect, it's the waterjet from the nozzles that causes overall wear on the net during operations. The Yanmar robot wash has just six cleaning large nozzles, and therefore it gives the lowest amount of wear to the net after a normal cleaning operation. Other systems have three to four times as many nozzles, in comparison. With our soft rubber belts, this system always has a safe and soft grip on the net.
Save operating cost
With Osterbo`s customised pump unit, this system has the lowest fuel consumption on the marked, with only 16 litres/hour. This type of equipment achieves a high number of operating hours during a year, and therefore these cost savings will be huge over time.
Osterbo have a defined service schedule after 500 and 1,000 hours' operating time. If these few parts are changed in time and the operation manual is followed, you should not experience problems or downtime.
All parts are easily fixed by the user's own mechanics. There is no need for changing electrical thrusters at frequent intervals as is required for competitive ROV systems. Yanmar's strong thrusters are driven by the water pressure and will normally never be changed.
Find more information here; https://osterbo.no/produkt/notvask/net-cleaning/
Contact us for more information and prices.
Jan Erik B. Soreide
janerik@osterbo.no / +47 48161725
Kim Andre Eide
kim@osterbo.no/ +479946984