Xcelerate unveils Maine RAS project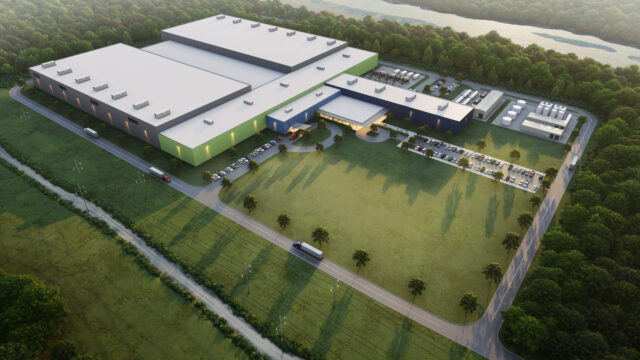 Two former executives from Nordic Aquafarms are behind a plan to build a land-based salmon farm on the site of an old paper mill in Maine.
Erik Heim and Marianne Naess left Nordic Aquafarms last year to set up their own company, Xcelerate Aqua. The proposed fish farm at Millinocket, a small town in Penobscot County, Maine, is their first tangible investment.
The farm project will be undertaken through Katahdin Salmon, a Portland-based company. Marianne Naess is CEO of Katahdin Salmon and Erik Heim chairs the company. They will be working closely with Our Katahdin, a volunteer-driven, not-for-profit organisation which owns One North, the 1,400 acre, mixed-use industrial site in Millinocket, formerly known as the Great Northern Paper mill site.
Katahdin Salmon plans to develop a land-based recirculating aquaculture system (RAS) that will produce 5,000 metric tons of Atlantic salmon annually in the first operational phase doubling to 10,000 metric tons in phase two of the buildout. The (RAS) facility will supply fresh Atlantic salmon to the north-eastern US. The project is expected to create 80 full-time local jobs at full production capacity.
The planned facility will utilise 100% renewable hydropower, which the developers say will make it the USA's greenest RAS aquaculture operation.
Maine Senators Susan Collins and Angus King said in a joint statement: "The arrival of Katahdin Salmon will be another exciting step toward the revitalisation of the former Great Northern Paper mill site.
"This state-of-the-art facility will raise Atlantic salmon in an environmentally sustainable way while creating dozens of new jobs.  The real credit for this development goes to the people of the Katahdin region, who have worked tirelessly to strengthen the community and laid the foundation for future economic growth."
Heather Johnson, Commissioner of the Maine Department of Economic and Community Development, commented: "This innovative project led by Katahdin Salmon will create good-paying jobs in the Katahdin region, and we are pleased to see it move forward.
"The economic benefits of aquaculture extend beyond the coast. Land-based projects support our rural economies, harness the potential of renewable energy, and support millions of dollars of economic value and thousands of jobs across the state."