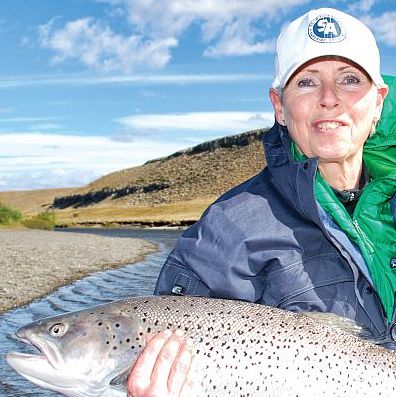 SWEDISH fly angler, Anna Karin Sjoberg, has caught a 31.5 lb Chrome seatrout in Rio Gallegos, Argentina, which may well be a women's world record.
Sjoberg was fishing with Solid Adventures, the only operator in southern Argentina, when she hooked the monster fish, a record for the area.
She used a 7 weight spey rod to catch the trout, which was net weighed before being released. At 31.5 lb, it could well be the biggest sea trout ever landed by a woman.