World first as 'all electric' salmon farm opens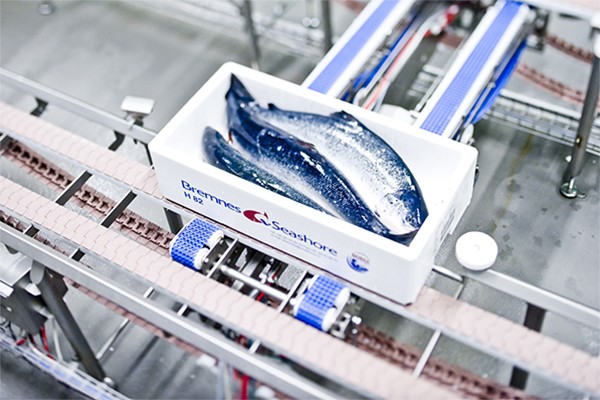 THE world's first fully all electric salmon farm has just been inaugurated – and is being hailed as an environmental trailblazer for the rest of the industry.
The opening ceremony at the Bremnes Seashore facility, just south of Bergen, was performed by Norway's Prime Minister Erna Solberg, who said it was vital that the rest of the aquaculture industry started to shed the use of fossil fuels. The project is the result of a collaboration between Bremnes and Miljøstiftinga Bellona along with the technology developer ABB, and a long list of other subcontractors.
Premier Solberg said that these companies had made it a role model for the rest of the industry, adding she hoped it would be the start of the complete electrification of the entire aquaculture industry along the Norwegian coast.
Norway's climate and environment minister Sveinung Rotevatn added:
'The aquaculture industry creates enormous value for Norway, but it also has a footprint of greenhouse gas emissions. We need more innovation to get the industry into the green mode, so it is crucial that we electrify what we can'
Just two years ago ABB and Bellona jointly presented the report 'Salmon on Landstrøm', which showed it was possible to significantly reduce greenhouse gas emissions by investing in fully electric plants – a policy regarded as a bold move at the time.
While several fish farming companies have provided shore power up to a certain point, Bremnes is the first to provide shore power all the way to the cage edge so that work operations on the cages can also be electrically driven. Bremnes Seashore has also invested in an electric work catamaran. The project is barely two years old and began when the company and ABB realised it was possible to significantly reduce emissions from aquaculture by investing in fully electric plants.
Although not a household name outside Norway, Bremnes Seashore is one of the country's leading suppliers of farmed salmon and has a reputation for innovation.