W&J Knox invests for the future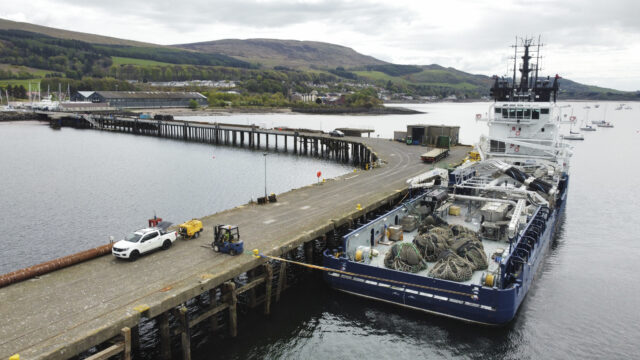 W&J Knox's programme of investment and ongoing product development continues apace.
In partnership with Garware Technical Fibres, a braided HDPE net has been developed that can be successfully treated with antifoulant.  Following on from small-scale trials, Knox is set to coat cage nets with Steen-Hansen antifoulant for a full-scale field trial this spring.
Scotland's largest net to date – 200m circular – has now been cleaned by Knox's super-sized netwasher. The company has also invested in a new, larger service bay to handle these nets and scaled-up equipment.
Road transport isn't the only option, as service nets can be brought in by sea to the nearby Fairlie Pier.
For further details, contact the Knox team on 01505 682511 or see 
www.wjknox.co.uk