Wiltshire trout farm invests in sustainable technology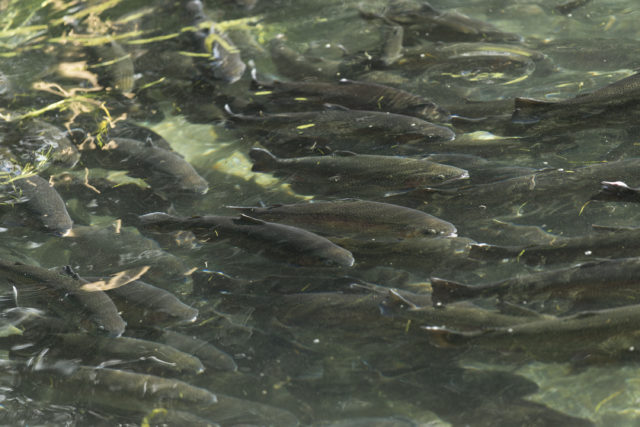 Wiltshire-based trout rearing specialist Trafalgar Fisheries is doubling production following a £1.5 million investment in sustainable technology.
Trafalgar is located at Barford Fish Farm within the Longford Estate, Salisbury. The business is the biggest producer of rainbow trout for both Waitrose and Abel & Cole. It has also supplied food wholesalers for more than 40 years.
The investment has been financed by a loan from Lloyds Bank. It will be used to implement the latest recirculation technology to improve production and modernise the natural rearing process.
The funding comes via Lloyds Bank's Clean Growth Finance Initiative, which provides discounted funding to help businesses transition to a lower carbon, more sustainable future.
In recent years, the company says, rising water temperatures in the River Avon have seen an increase in fish mortality rates caused by exposure to infectious diseases. The new technology utilises borehole water, to create a stable environment for the fish, improving their quality of health and welfare.
David Canty, resident agent at Longford Estate who is overseeing the project, believes that modernisation is the key to unlocking future growth.
He said: "Becoming more efficient and sustainable, without compromising on quality, is absolutely key if we're to continue to fly the flag for British trout across the world. We're constantly thinking of ways to be more innovative and investing in the latest rearing technology gives us a really solid platform to do this."
Trafalgar Fisheries has been a customer of Lloyds Bank for more than 40 years, when the then-owner of Longford Castle, the eighth Earl of Radnor, began experimenting with rearing trout in small ponds. Since then, the business has grown significantly, supporting 50 local employees and growing annual turnover to £5.8 million.