Wellboat company Frøy in buoyant mood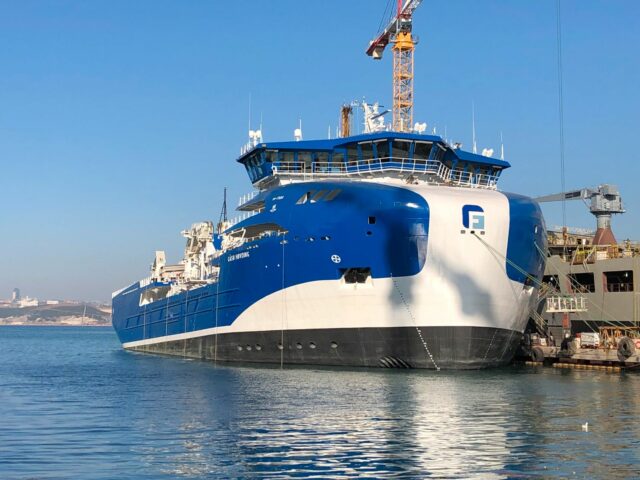 The head of the big Norwegian wellboat and aquaculture support company Frøy has said the business is in good heart, with turnover and operating profit for Q4 both up year on year.
Frøy reported a fourth quarter turnover of NOK 579m (£46m) up from NOK 561m (£44m) a year earlier which was also a good period.
Adjusted operating profit before depreciation, excluding gains from the sale of assets, was up 12% to  NOK 195m (£15.6m), an increase of NOK 21m (£1.68m) on a year ago.
Frøy was acquired by SalMar last year as part of the NTS takeover deal, but it is expected to be sold in due course, with a number of potential bidders expressing strong interest.
Presenting the 2022 final quarter report, CEO Tonje Foss said the company had enjoyed strong activity and good results throughout.
She added: "We are continually working to improve ourselves so that our customers get the best possible result, reduced costs, improved fish welfare and fewer escapes. Smarter and more efficient solutions are our most important success criteria."
The board is proposing a dividend of NOK 1.50 per share for the whole year.
Looking ahead, Frøy said the acquisition of the aquaculture support business Marinus had strengthened its position in southwest Norway.
Frøy is planning international expansion and has now secured a significant position in Iceland, with two wellboats operating this year.
The company said was considering additional wellboat and service vessel newbuilds to maintain its market share.
Frøy has a fleet of more than 80 vessels, which the company said were built at low prices compared to the new-build prices seen today. Over time, Frøy expects that the increased prices for newbuilds will push time charter rates and prices on framework agreements higher, for the existing fleet of vessels as well as for newbuilds.