Welfare assured as RSPCA scheme marks 25 years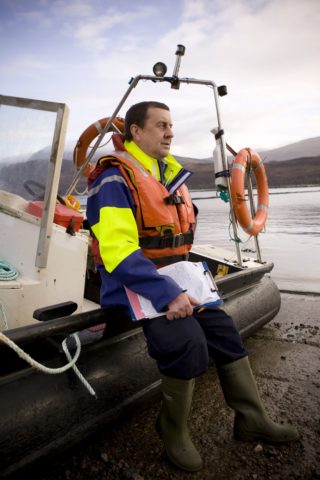 THE RSPCA's food label scheme is recognised by more than half of shoppers, the charity revealed as it marked its 25th anniversary.
RSPCA Assured has achieved 58 per cent recognition among its target market of young professionals and families four years after it was re-branded from Freedom Food.
This is more than two and a half times the awareness level (19 per cent) measured when the new logo was launched in 2015, exceeding expectations, said the RSPCA in a press release yesterday.
Nearly 25 million animals – plus many millions of salmon and trout – are being farmed to the RSPCA's higher welfare standards under the scheme.
The majority of Scottish salmon farms are now under the scheme, compared to about 11 per cent of the UK farming market in general.
Clive Brazier, CEO of RSPCA Assured, said: 'Despite a difficult political backdrop of uncertainty for the food and farming industry, these results continue to reflect the growing trend for ethical food and are further reassurance that consumers are standing firm by farm animal welfare.'
Georgina Wright, head of UK sales at Mowi, one of the scheme's salmon members, said: 'With the vast majority of Scottish farm raised salmon production operating to the RSPCA's higher welfare standards, RSPCA Assured and all its salmon members really have got something to celebrate.
'But not only has the scheme helped improve the welfare of salmon but so many other farmed animals too.
'For us, ensuring the health and welfare of the fish is at the heart of everything we do. Good welfare makes good business sense, so being a member of RSPCA Assured, the best scheme for animal welfare, is an absolute must.'