We need to grow more fish – Sainsbury's manager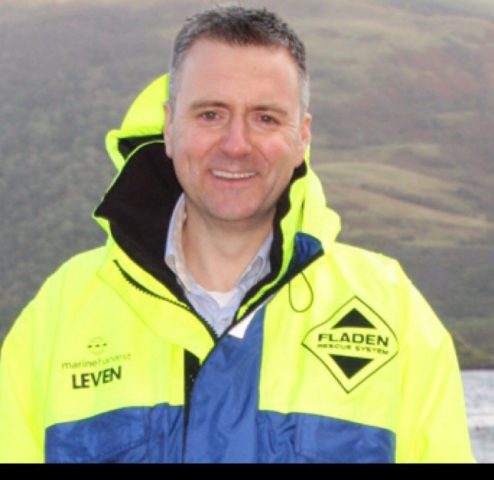 Current growth targets for UK aquaculture are nowhere near enough to meet future demand, said Sainsbury's aquaculture and fisheries manager Ally Dingwall.
The Scottish government has set a goal of increasing finfish production to 210,000 tonnes by 2020 but this is a 'drop in the ocean', said Dingwall, speaking on the second day of the EAS Aquaculture Europe 2016 conference in Edinburgh.
It's unlikely we will produce domestically the fish we need so there is going to be a requirement for international trade, said Dingwall, giving a retail perspective on the state of the industry.
The Food Standards Agency recommends that people in the UK eat two 140g portions of fish a week, which equates to 32kg live weight per capita per year. Consumption in the UK is now 20.8kg per person per year, leaving a shortfall of around 12kg.
This, said Dingwall, amounted to some 760,000 tonnes live weight shortfall annually to feed the UK population in line with FSA guidelines, which will have to be met through aquaculture as wild catches have plateaued.
'We recognise that any significant growth in sales of fish in our business is going to have to come from aquaculture.
'We need to eat more fish and we need to grow more fish' but at the moment there is no plan in the UK or Europe to grow what we need.
Globally, we need to produce 140 million tonnes extra by 2050, which is triple current aquaculture output, or we'll have a major food security problem.
To do this, the industry globally must focus on disease mitigation and biosecurity – 'we need innovation to control and prevent disease…there's no point ramping up production unless you're going to keep animals alive'.
Feed was also a priority, with alternative sources of protein, oil and omega-3 required. He mentioned innovations such as Calysta's FeedKind protein, micro-algae, GM camelina plants, and marine worms, but many of these will take time to come to market.
To meet growth targets, the industry has to use more of the 70 per cent of the planet's surface that is sea. Like the Norwegians, Scotland should develop new offshore technology, and industry and research science must collaborate further – 'we can't operate in silos and any R&D work that's invested in needs to have application', he said.
Sainsbury's uses three independent certification schemes for its farmed fish and there is 100 per cent compliance across everything it sells with one or more of those.
But customers expect the retailer to behave responsibly – 'sustainability is a given' and the majority of customers believe that.
There is customer confusion over labelling, he said, and as other EAS presentations had shown, many customers don't know fish is farmed.
'We have to be careful about our messaging and the level of complexity and what assurances we're able to give our customer.'
'Shoppers trust us to do the right thing but if there is an emotional stimulus, through environmental groups or the media, they will ask us if we're doing the right thing, and their expectation is that we're doing the right thing on their behalf.'
Salmon remains the number one best seller out of fish sales by a long way so any negative publicity about farming has not had an impact on customer behaviour.