Waste specialist LiftUP joins Framo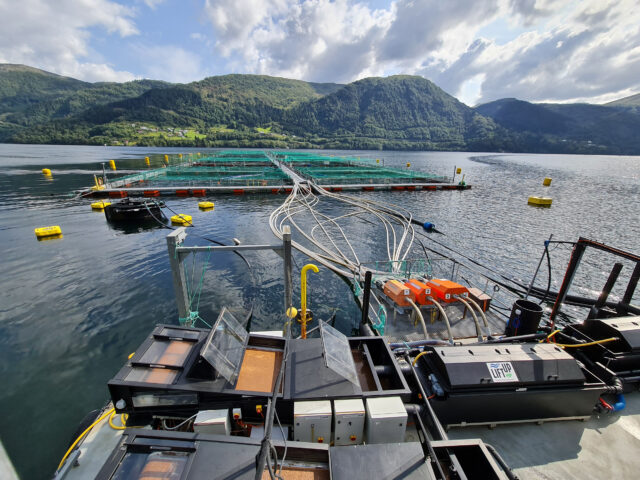 LiftUP, which produces systems for the removal of sludge and morts from fish farming cages, has become part of pump manufacturer Framo following its acquisition by Framo's parent company.
Both companies are based in Norway and serve the aquaculture sector. Framo AS is itself part of the international Alfa Laval Group. Framo's head office is at Florvåg on Askøy, and the company has three factories and a large service workshop in Vestland county.
LiftUP AS produces, sells and installs equipment that removes dead fish, waste and sludge from the fish cages. The company is located in Eikelandsosen in Bjørnafjorden municipality, and was the first in the world to launched this type of treatment system.
In recent years, LiftUP has invested significantly in the development of systems for sludge collection from cages. The concentrated waste is stored in tanks and transported to a biogas plant, where it is converted into renewable energy and a high-quality fertilizer product.
Martijn Bergink, CEO of Framo, said LiftUP's expertise in sludge collection, and its unique patented system that removes dead fish from cages, "fits like a glove" with Framo's AquaStream system.
He added: "This acquisition by our owner Alfa Laval is made to establish a product portfolio within aquaculture, which builds a sustainable platform for the future. At the same time, LiftUP will have access to Framo's expertise, as well as Alfa Laval's expertise in separation technology."
Framo has already developed pumping systems that replace the water and create ideal flows in closed and semi-closed systems. For open systems, Framo has developed the AquaStream system, which provides significantly improved environmental conditions in cages with lice skirts.
LiftUP general manager Liam Heffernan said: "LiftUP has experienced fantastic growth, and we are incredibly happy to be a part of Framo. With their expertise, we will be able to further develop and improve our unique sludge collection system."