Warm seas, not sea lice, 'led to mass salmon deaths'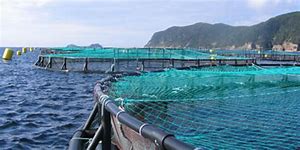 WARMING seas, not lice or other infections, were behind a recent high number of salmon deaths on parts of Canada's east coast, an investigation has found.
The probe was carried out by Daryl Whelan, Newfoundland's chief aquaculture vet, and his team, who found that unseasonal warm water over a 13-day period last month caused oxygen levels to drop which, in turn, led to the mass deaths of Atlantic farmed salmon off the province's south coast.
There had been reports that sea lice were responsible for the incident, at the Northern Harvest Sea Farms facility, but Whelan has rejected this.
His conclusions raise the worrying possibility that warming seas are becoming a real threat to both aquaculture and conventional fishing in the northern hemisphere.
Higher temperatures are also thought to be behind the large algae outbreak which killed several million salmon in northern Norway last May.
In Newfoundland, a Northern Harvest spokesman announced that the company was looking at using deeper cages to prevent a repeat occurrence.
'We must act as if this temperature peak is not an isolated event. We have to accept this as the new normal, so we are ready to deal with it,' the spokesman said.
'So, deeper cages, aeration systems, these are different ways that we can keep the water oxygenated, keep the fish cool and keep a good product going.'
Chief vet Whelan said that while sea lice exists in open pen salmon aquaculture, they were not responsible for the deaths, which the Fish, Food & Allied Workers union has claimed was the cause.
He explained that water temperatures ranged from 18 to 21 deg C, which meant there was nowhere for the fish to cool off and this also led to less oxygen in the water for the salmon.
He added: 'We've done the diagnostics and, really, what's occurred is not an infectious process that led them to the mortality.'
So far, no other fish farming companies in Newfoundland have reported similar problems.