Volunteers needed to clean beach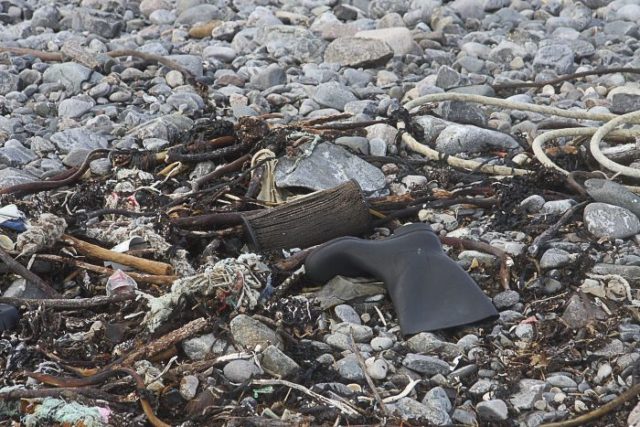 THREE organisations based in the north-east are joining forces this month to highlight the problems caused by marine litter and are seeking volunteers to help take action to clear an Aberdeenshire beach.
The Scottish Fishermen's Federation, Aberdeenshire Council and KIMO UK have organised a beach clean at Cairnbulg between 11am-3pm on Sunday, September 20 to coincide with the Marine Conservation Society's Great British Beach Cleaning Weekend.
The event is supported by a host of industry bodies including Fraserburgh Harbour, Scottish Fishermen's Organisation, Aberdeen Fish Producers Organisation, Skippers Choice, Lunar, Caley Fisheries and food suppliers Brakes.
The rocky foreshore and sandy beach at Cairnbulg attract large numbers of birds throughout the year which feast on the insects among the mounds of kelp.
The beach is also home to the shipwreck of the Banff registered Sovereign, a fishing vessel that ran aground in December 2005. Images of boat were used in promotional materials for the 2012 film Life of Pi.

More recently, however, increased litter on the beach is causing concern, with rubber boots, plastic bags and bottles among the rubbish being found there.
Chairman of Aberdeenshire Council's Infrastructure Services Committee, Cllr David Aitchison, said: 'Aberdeenshire's beaches are some of the most beautiful in the country and we want to keep them that way.
'Marine litter is not only an eyesore but kills thousands of sea birds, fish and mammals ever year and can cause significant environmental damage.
'By supporting this event at Cairnbulg, you will also be taking part in the Marine Conservation Society's Great British Beach Clean weekend and you will not only improve the local environment but help take a great step in reducing the harm done to our wildlife by marine litter.'
Chairman of KIMO UK, Cllr Raymond Christie, said: 'If doing your bit for the environment isn't enough, our generous sponsors will be supplying over 40kg of seafood for a complimentary barbeque taking place as a thank you to volunteers taking part in the beach clean.
'Everyone is welcome and equipment, including gloves, will be provided, so please do come along and help us clear up Cairnbulg!'
President of the Scottish Fishermen's Federation, Ross Dougal, said: 'Fishermen are passionate about the marine environment and the need to keep it clean and healthy.
'We are delighted to support this highly worthwhile initiative to tidy up Cairnbulg beach, which will benefit the local wildlife and ensure it is a great place for people to visit and enjoy.'
Children under the age of 16 must be accompanied by an adult.
As part of KIMO's Fishing for Litter initiative, fishing vessels in Scotland have already voluntarily removed more than 870 tonnes of marine litter from Scotland's seas and landed it at participating ports for safe disposal, helping stop the litter from reaching the beaches in the first place.