Volunteers get ready for major fjord clean-up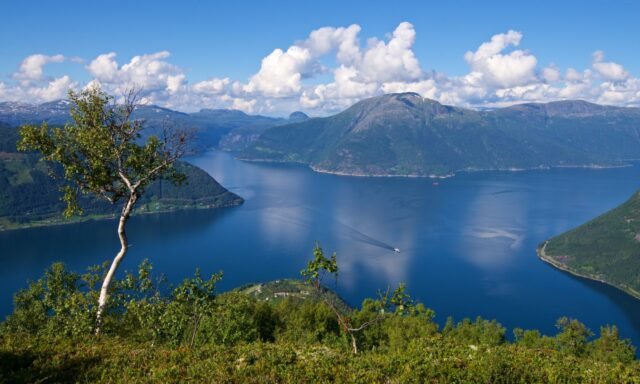 The world's largest waste plastic clean-up is soon to get underway, involving hundreds of volunteers, fish farm workers and fishing personnel.
The event will take place in Hardangerfjord in the Vestland region of Norway (pictured) , which is close to fish farms. It is also the country's second largest fjord and the fifth longest in the world.
A similar event last year attracted 2,000 volunteers who collected over 20 tonnes of plastic and other rubbish. It will be even larger this year.
Henrik Wiedswang Horjen communications manager at Seafood Norway, said: "An entire Norwegian seafood industry has been inspired by this approach."
The big clean-up starts on Friday, 8 September 8 and runs for nine days. The event will include a special seminar on plastics on September 14th. Together with Framtidshavet and Keep Norway Clean, the seminar will highlight important issues related to marine waste.
Henrik Horjen, who is also a sea guardian and beach cleaner, is the co-ordinator of the seafood industry's plastics seminar which is also organised by the trawler organisation , Fishing Boat, another industry employer and Seafood Companies among others.
Called "Rein (clean) Hardangerfjord" the actual clean-up is organised by an environmental group known as Framtidshavet .
Its chief and founder Kenneth Bruvik said: "It would not have been possible to stage a clean-up mission of the size of 'Rein Hardangerfjord' without the seafood industry's contribution.
"It is in cooperation that the great power lies and that makes a clean-up operation of such a size possible. The power you feel when the whole community contributes, that's what gives hope. "
Seafood Norway's Henrik Horjen added: "Last year 'Rein Hardangerfjord' showed how much we can achieve together, so this year we want to be an even greater effort."