USA now fourth largest fishing nation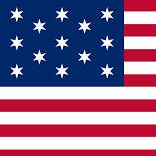 THE United States is now the fourth largest fishing country in the world, yet remains a major importer especially of farmed products, a detailed new report on the US seafood industry says.
The Icelandic bank Islandsbanki, which produces periodic authoritative reports on global fishing regions, says that over the last 20 years, total landings have averaged 4.2 million tonnes, a figure which increased by 5.6 per cent to 4.5 million tonnes in 2013.
The total value of this catch is now more than US $5.5 billion.
The Pacific or west coast remains the largest fishery area, accounting for 70 per cent of total volume and 50 per cent of total value.
However, the Atlantic seaboard and the Gulf coast region, while smaller by volume, generally produce higher value fish, especially of the shellfish variety.
The Islandsbanki report says Alaska pollock is the highest volume species, with total landings of 1.4 million tonnes in 2013, which represents approximately 30 per cent of total volume.
The next largest species by volume are menhaden and salmon. Together, these three species account for more than half the country's total volume.
The highest value species generally consist of shellfish, such as crab, shrimp, lobster and scallops.
Together, these species accounted for approximately 40 per cent of the total value of all fish harvested in the US.
Salmon surpassed crab as the country's most valuable species in 2013, due to a spike in total landings.
The salmon catch encompasses several different species, including pink, sockeye, chum, coho and Chinook.
Paradoxically, the US is the fifth largest exporting country and the second largest importer of seafood.
Americans imported approximately 90 per cent of their seafood, about half of which is from aquaculture.
Total seafood imports rose by 81 per cent from $11.4 billion in 2004 to $20.6 billion in 2014.
The rate of growth in US imports has accelerated in recent years. Imports grew at an average annual rate of approximately 3.4 per cent from 2005-2009.
In the last five years, the average growth rate increased to approximately 9.3 per cent.
Seafood exports have grown at a slower rate, resulting in a large and growing annual trade deficit. The US seafood trade deficit reached $14.3 billion in 2014 and is among the country's largest commodity trade deficits.