US urged to encourage aquaculture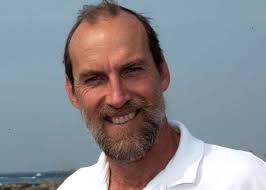 THE US should be more encouraging of responsible aquaculture development, the American trade organisation Ocean Stewards said in a recommendation to the federal government.
Responding to a request from NOAA (National Oceanic and Atmospheric Administration) and the National Ocean Service for public comments on streamlining regulatory processes, the Ocean Stewards proposed that for offshore aquaculture to succeed in the US, several changes need to be made to the current permit process.
These include:
NOAA needs to be designated as the lead agency for ocean aquaculture;
NOAA should designate specific ocean areas as appropriate for aquaculture, where projects do not significantly conflict with other ocean user groups;
There needs to be an overarching EIS (environmental impact statement) for ocean aquaculture to identify potential significant impacts, and monitoring and mitigatory measures for projects;
There needs to be some assurance of a more timely review process for commercial aquaculture projects; and
There needs to be a simplified process for review and approval of experimental offshore aquaculture projects.
'The Stewards have consistently pushed for changes to the aquaculture permit process,' said Neil Anthony Sims, president of the Ocean Stewards Institute and co-CEO of Kampachi Farms, which has pioneered offshore aquaculture.
'We see this regulatory review as an opportunity to offer meaningful, achievable alternatives to the current regulations.
'We want NOAA to understand the challenges we face, and strive to offer positive, practical solutions.'
The Stewards note in their recommendations that the US has the largest Exclusive Economic Zone (three to 150 miles offshore) on the planet, yet not a single fish has been commercially grown in federal waters.
Much of the technology for offshore aquaculture and biological innovations that allow hatchery culture have been developed in the US, yet are currently being exported to countries in Latin America, the Caribbean and Asia that are more supportive of aquaculture.
In January 2016, after ten years in the making, a rule was finally adopted to allow aquaculture in federal waters in the Gulf of Mexico.
The Stewards applauded this initial step, yet up to now no permit has been applied for, due to intimidating requirements under the NOAA rule and complicated, overlapping requirements from various federal and state agencies.
'Until NOAA's regulations are changed to encourage, rather than to discourage, aquaculture in US waters, we will continue to be compelled to export our knowledge, investment and innovation overseas, to the detriment of the United States,' said Sims.
The Stewards believe that the recommended changes would enable innovative, sustainable offshore aquaculture to flourish in US waters.
'This could help reverse the imbalance of seafood trade, revitalise working waterfronts, create high paying jobs in the US aquaculture sector and seafood processing sector, and increase the quality and availability of healthful, domestically grown seafood for American consumers,' said the organisation.
Picture: Neil Anthony Sims