US seal rule 'unclear' says minister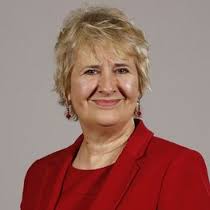 THE Scottish government is seeking clarification from the US over its legislation restricting seafood imports from countries that don't comply with strict marine mammal protection criteria.
The recent US rule, which could affect export sales of Scottish salmon if farmers shoot predatory seals, is due to come into force in January 2022.
In response to a question from the Green Party in Holyrood yesterday, Roseanna Cunningham, the Cabinet Secretary for Environment, Climate Change and Land Reform, said: 'The precise implications of the regulations remain unclear in a number of areas and for many countries.
'We intend to seek further clarification, along with the United Kingdom government and the European Union, through discussions with the US government in response to its request for information.
'The EU is considering a number of approaches, including a joint response to the US, a reversion to the World Trade Organisation and, potentially, a request for more time to respond to the request for information.'
Mark Ruskell ,Green list MSP for Mid Scotland and Fife, said: 'It is very clear that, unless we take action, Scottish fisheries could lose their entire US export market in five years' time, which would be an annual cost to the Scottish salmon farming industry of £200 million.
'There is a clear choice here: we can either change the law in the next five years to ban the killing of seals in Scotland; or we can lobby Donald Trump's administration to weaken environmental protections.'
The minister said it was a matter for individual companies to decide whether to apply for a licence to shoot seals under the Marine (Scotland) Act 2010.
'Forty-four per cent of those that applied for and were granted a seal licence in 2015 chose not to use it.'
She also said the Scottish government was not currently considering further seal conservation areas.