US seafood demand shifts from salmon to whitefish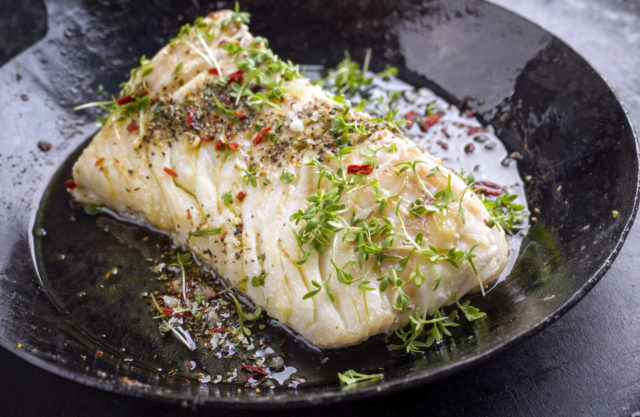 Much of the $200bn Americans used to spend in restaurants each year is now being transferred to the nation's kitchens, new data from the Norwegian Seafood Council suggests. The trend appears to have favoured whitefish like cod and haddock, at the expense of salmon, although frozen salmon sales have held up.
Anne-Kristine Øen, the Seafood Council's US envoy, said sales of Norwegian seafood increased by 3% to NOK 7bn in 2020, the first year of the pandemic.
Volumes rose by 7% to 85,000 tonnes. Sales were down by 4% in volume, but the value remained the same at around NOK 5bn.
The big winners were the country's whitefish exporters. Sales of cod to the United States rose by 20% in volume and 22% in value, while haddock was up by 11% in volume and 16% in value.
So why this movement? Salmon is found on the menus of most restaurants in one form or another, but coronavirus has severely curtailed the hospitality business.
Øen explains: "It has been a tough year for the hotel and restaurant segment with 200,000 restaurants [in the US] having to close their doors due to the pandemic.
"This also means that US $200bn in food money has shifted, from the restaurant sector to the grocery sector.
"When Americans cannot get seafood served outside, they have to cook it themselves at home. At the same time as there has been a brutal decline for the hotel and restaurant segment, we have seen a nice increase in sales of seafood in the grocery trade through 2020."
She adds: "When more food is prepared at home, it has also led to a change in products that are sold. For both salmon and cod, there has been a sharp increase in frozen fillets, while sales of whole fresh fish have declined."
Øen also expects restaurants to continue to endure a tough time until the outbreak in the US is brought under control. The Seafood Council plans to focus on the US market with a special webcast on 8 March.