US salmon probe shakes Oslo shares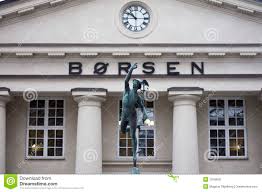 SEAFOOD shares on the Oslo Stock Exchange dropped sharply yesterday after it was revealed that three of Norway's largest salmon companies are facing a United States criminal investigation over allegations of price fixing on the Atlantic salmon market.
The companies, Mowi, SalMar and Grieg Seafood, have been handed subpoenas by the US Department of Justice.
All three have said they would fully co-operate with the department's Anti-Trust division and provide any information about their subsidies that was required.
The US has taken the action following a similar European Commission investigation, which included the trio's Scottish interests, earlier this year.
The news has raised serious concerns in Norway that if any of the allegations are eventually proved it could adversely affect future salmon exports to America.
The US has become an increasingly valuable market for Norwegian salmon and trout businesses over the past 18 months.
Millions of kroner were wiped off the value of the three business on an already nervous Oslo Børse, with SalMar taking the biggest hit.
The Seafood Index, which also includes companies not involved in the investigation, dropped by more than six per cent.
Mowi and SalMar have issued separate but almost identical statements, in which they said they 'consider that there are no basis for the EU inspection and that the class action complaints clearly lack merit and are entirely unsubstantiated. And this would equally apply to any criminal investigation in the US'.
Grieg Seafood said it was told that two US based subsidiaries, Ocean Quality and Ocean Quality Premium Brands, had also been served with a subpoena from the Anti-Trust Division of the Department of Justice.
'Grieg Seafood and Ocean Quality are not aware of any kind of practices that support the allegations, or other practices that undermines competition in either the EU or the US,' said Grieg.