US port seeks $15 million growth grant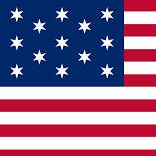 NEW Bedford, the largest fishing port on America's east coast, has submitted an application for a $15 million grant from the US Department of Transportation to help improve its facilities.
The Massachusetts port wants the money to build 800 feet of additional bulkhead in the North Terminal and complete an important dredging project.
This will finalise the clean-up of the harbour, creating more dock space for fishing vessels and at least 900 new jobs. It should also unlock millions of dollars in additional private investment.
Mayor Jon Mitchell said: 'The purpose of this project is to promote growth in the Port of New Bedford across multiple industries: fishing, offshore wind, cargo, and island freight.'
New Bedford's fishing roots span three centuries, starting out as a whaling port in the 1800s. It is the home port for scallop and lobster boats, trawlers, clammers, longliners and gill netters.
It says it is proud of the role it plays to support and protect the fishing industry.  Today, fishing and seafood processing account for more than 90 per cent of the total marine workforce, with fish catches alone said to be worth $321 million. In total the port area generates business worth almost $10 billion.
The port is also looking outwards. Earlier this year the mayor and others signed a partnership agreement with the Iceland Ocean Cluster, designed to share knowledge and develop business opportunities.
The Iceland Ocean Cluster is a marine incubator based in Reykjavik that builds and supports a network of entrepreneurs and businesses in the marine science industries to facilitate the creation of new business, ideas, and research that will ultimately add value to the industry.