US pledges $10m for aquaculture and fishing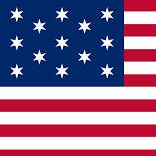 THE United States is making available around $10 million in funding for projects focusing on sustainable fisheries and coastal fishing communities, including those connected with aquaculture.
The National Oceanic Atmospheric Administration, which looks after the nation's fishing interests, says changes to how stakeholders apply for the grants will help applicants sharpen their submissions for greater success.
The new 'pre-proposal' process asks applicants to briefly show the technical merits and relevance of their project before they submit a full proposal.
Applicants will then either be encouraged to submit a full proposal or given feedback how to improve their submission. A pre-proposal is required in order to be eligible to submit a full proposal.
Eileen Sobeck, assistant NOAA administrator for fisheries, said: 'The Saltonstall-Kennedy grants are one of the primary ways NOAA Fisheries supports fisheries and fishing community research each year.
'We want to make sure all stakeholders interested in applying and have fresh ideas about improving fisheries sustainability and coastal community resilience are well informed about the application process.'
This new process builds upon improvements made to the programme in 2016 which increased transparency and expanded stakeholder participation in the review process.
Proposals undergo a rigorous evaluation process, including extensive technical review both within the agency and by an external constituent panel before final agency review.
To be considered for 2017 funding, projects should advance research in one of the following focus areas:
Marine aquaculture
Fishery data collection
Techniques for reducing bycatch and other adverse impacts
Adapting to climate change and other long term ecosystem change
Sustainable seafood promotion, development, and marketing
Socio-economic fisheries research
Advancing fisheries science in U.S. territories, including research into enhancing annual catch limits and ecosystem-based fishery management
It was President Eisenhower who signed the Saltonstall-Kennedy Act, authored by US senators Leverett Saltonstall and John F. Kennedy, the future president, both of Massachusetts, in 1954.
Its grants have been a key source of funding for innovative and collaborative projects that advance efforts to achieve sustainable fisheries and enhance economic opportunities for fishing communities and working waterfronts.