US market will be 'winner' for Mowi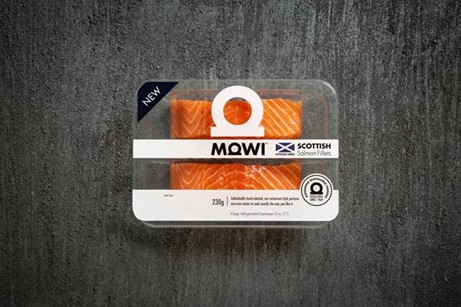 Shares in Mowi have risen sharply following a highly encouraging report by a leading international markets institution.
According to TDN Direkt, Nordea Markets has upgraded its investor recommendation from hold to buy. It says the last 15 months have been challenging for the world's largest salmon farmer, but the outlook is now looking considerably brighter and expectations at the brokerage house are for improvement in the second, third and fourth quarter.
Leading Scandinavian bank Nordea says: "Mowi will be a relative winner when the restaurant segment is back in full swing, and the market balance in America seems to be tight.
"Given Mowi's advantageous geographical exposure to America, low contract share, a good Consumer Products segment and a possible increase in 2021 volume guidance, we increase our recommendation to buy."
Mowi's shares closed at NOK 229.25 (£19.55) on the Oslo Stock Exchange at close on Friday, rising more than four percent since opening on Thursday. The share price has risen by just over 20% since the start of the year.
The company's first quarter results, published last month, signalled that Mowi was on the way back from the economic impact of coronavirus.
The company announced record high volumes for the period, with its Scottish division improving the biological problems from previous years and doubling its output. Scotland also delivered a fourfold increase in its operating profits or EBIT.
Mowi has been making efforts to reduce its cost base, which is also cheering financial analysts. The global 2021 harvest is estimated at 445,000 tonnes.