US awards $11m to fish farming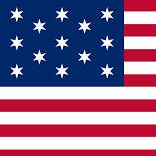 THE United States government yesterday awarded more than $11 million in grants to speed up the development of the country's aquaculture industry.
Commerce Secretary Wilbur Ross said: 'With such vast coastlines, there is no reason the United States should be importing billions of pounds of seafood each year.
'Growing a domestic aquaculture industry would create jobs while making the nation more food secure.'
The current market value of fish farming in the United States is worth $900 million, with the potential to grow more than fivefold – to $5 billion – by 2025.
The money, which is being channelled through the National Oceanic and Atmospheric Administration (NOAA), will be used to fund 22 projects to further advance the development of a sustainable marine and coastal aquaculture industry.
Projects conducted over a three year period, will include a 50 per cent match by non-federal partners. One hundred proposals were submitted requesting a total of $48 million in federal grant funds.