University of Stirling rated top for aquaculture research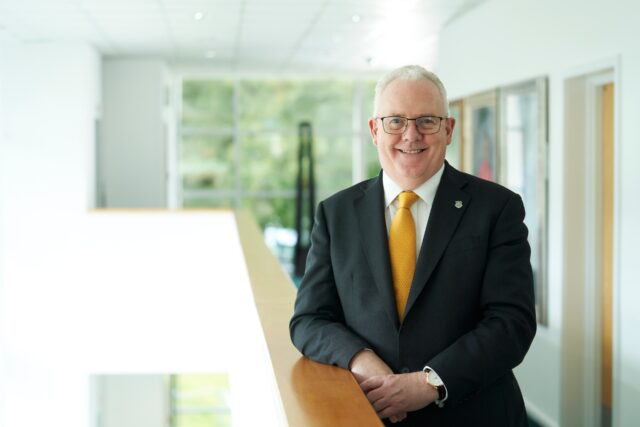 The University of Stirling's Institute of Aquaculture has been ranked "first for impact" in the UK in the field of Agriculture, Veterinary and Food Science.
The accolade comes from the Research Excellence Framework (REF) 2021 – an independent appraisal of the quality of research conducted by all UK universities – also reported that more than 80% of Stirling's research is either world leading or internationally excellent.
The REF says that 100% of the research carried out by the Institute of Aquaculture (IoA) has had "outstanding" impact, the highest possible rating.
The University of Stirling is rated 12th in the UK for environmental sciences research. Overall, it rates 43rd in the UK rankings for all research, and 4th in Scotland.
Professor Sir Gerry McCormac, Principal and Vice-Chancellor of the University of Stirling, said: "I am incredibly proud of the University's performance in the Research Excellence Framework 2021. When compared with the previous REF 2014 results, we have improved across all three pillars of assessment – research outputs, impact, and environment – key markers of excellence which demonstrate the progress we have made over the last seven years.
"This important independent recognition underlines our commitment to use our innovative and interdisciplinary research to address the needs of society and reflects the hard work and dedication of our staff who ensure purpose and impact is at the centre of everything we do.
"As we look to the future, we will continue to build on the progress we have made. Excellent opportunities lie ahead for the University, including those presented by the multi-million-pound investment in economic and social improvement, based on University-led research, enabled through the Stirling and Clackmannanshire City Region Deal."
The REF is conducted every six to seven years to assess the quality of research across UK universities; show the quality and output of research domestically and globally; and illustrate the impact research has on the academic environment and our society, and its real-world benefits.
The process – which assesses research outputs, impact, and environment – is jointly conducted by the four UK higher education funding bodies, including the Scottish Funding Council, and informs the allocation of around £2bn of research funding each year.