Unique offering from Matrix's PRO-CAT 6000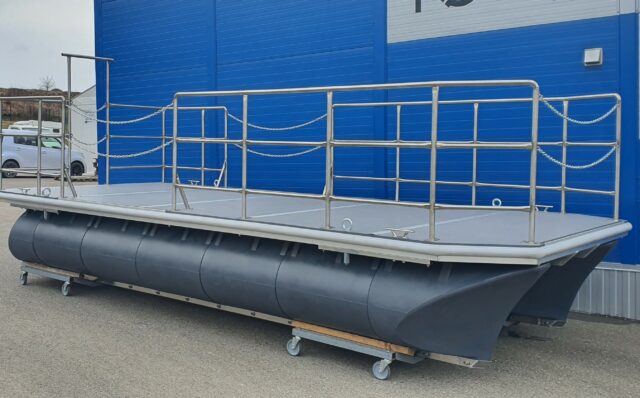 The all-new PRO-CAT 6000 is a unique twin-hull craft manufactured by Matrix Pontoons. It makes use of Matrix's robust modular roto-moulded EPS foam-filled polyethylene pontoons.
This vessel has amazing stability and safe, unsinkable flotation with its 14 sectional pontoons making up the hulls. The large 12m² open deck features either Matrix's waterproof, slip-resistant phenolic ply, or aluminium checker plate POA. For a small craft it boasts a large payload (recommended 2250kg CAT D Full RCD). The aluminium constructed top chassis, keel runners, protectors and surrounding SS rails make for a very low-maintenance craft. A full turnkey package (MAX60hp) and bespoke options are available.