UK's top 10 fish and chip shops announced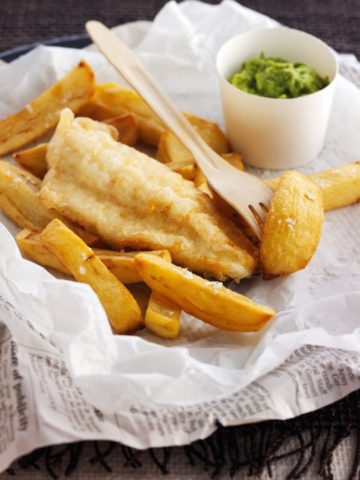 THE UK's top 10 fish and chip shops were announced today as part of the 2016 National Fish & Chip Awards, organised by Seafish.
The shops from regions across the UK will now compete for Independent Takeaway Fish and Chip Shop of the Year.
To get to this stage, shops have been appraised across an extensive variety of judging criteria including responsible sourcing policies, shop appearance and facilities, staff training and development policies, marketing and promotional activity and local community involvement.
They also received several mystery shopping assessments and in-depth audits by industry experts, to ascertain the quality of the fish and chips and the levels of customer service provided by staff.
Having being crowned the top shop in each of their respective regions, the hopefuls will now face a specialist industry judging panel, consisting of representatives from the National Federation of Fish Friers (NFFF), the National Edible Oils Distributors Association, the fish catching and processing sectors, past awards champions and the potato industry.
Held in London on January 19, 2016, this final judging round will determine the overall national winner, to be announced at an awards ceremony at the Lancaster London Hotel on January 20.
Handing over the crown will be current champions, Frankie's Fish & Chips in Brae, Shetland, winners of the 2015 Independent Takeaway Fish and Chip Shop of the Year Award.
Carolyn Kearney of Frankie's said: 'Being crowned champion was a huge honour for everyone here at Frankie's.
'It was a goal for us since the moment we opened our doors in 2008 and since winning we've experienced so many benefits – including having customers travel over 700 miles just to get a taste of our fish and chips!
'The judging process is very rigorous and challenging, but it's worth every second of the hard work and effort involved.
'It's a roller coaster experience and we would urge anyone with a passion for producing high quality, great tasting fish and chips to join the ride.'
The 10 finalists for 2016 are: Cromars in St Andrews, Fife (Scotland); Hikary's Fish Bar in Neath, Port Talbot (Wales); The Dolphin Takeaway in Dungannon, County Tyrone (Northern Ireland); Mister C's in Selby, North Yorkshire (North East England); Hodgson's Chippy in Lancaster, Lancashire (North West England); Simpsons Fish & Chips in Cheltenham, Gloucestershire (Midlands); The Cod's Scallops in Nottingham, Nottinghamshire (Eastern England); Papa's Barn in Ditton, Kent (London and South East England); Cox's of Letchworth in Letchworth  , Hertfordshire (Central and Southern England) and Kingfisher Fish & Chips in Plympton, Plymouth (South and West England).
Seafish will now invite all the finalists on an all-expenses paid study trip later in October to Ålesund, Norway, organised by award sponsor the Norwegian Seafood Council, to witness first-hand why the country is regarded as one of the world's most sustainable fishing nations.