UK's subsea sector 'could reach £45bn' by 2035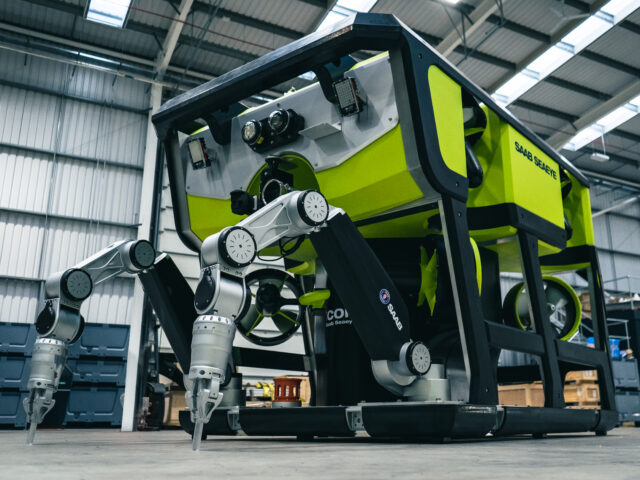 The UK's underwater sector, currently accounting for £8bn in revenue, has the potential to grow to £45bn by 2035 in line with a rapidly expanding global market – and aquaculture is helping to drive that demand.
So says the Global Underwater Hub (GUH), a new trade and marketing body officially launched this week at the Subsea Expo in Aberdeen. GUH, the successor to the former Subsea UK, has published a white paper setting out what it sees as a huge opportunity to take advantage of a global market that is set to grow from £50bn to £140bn.
Demand for underwater technology and services comes from the energy industry – both oil & gas and renewables – plus defence, marine mineral extraction, scientific monitoring and aquaculture, the white paper, The Blue Opportunity, says.
If the UK can hang on to its significant share– estimated to be about a third of the global market – then, GUH says, underwater technology and services could create £20bn in exports and 180,000 new jobs.
GUH CEO Neil Gordon said at the launch: "The exponential growth of the blue economy presents an unprecedented scale of opportunity on which the UK's world-renowned underwater industry can capitalise.
"As the industry emerges from the uncertain and challenging pandemic period with a degree of optimism fuelled by opportunities in the energy transition and blue economy, the GUH will provide the specific market intelligence and support to help companies make informed decisions on which markets and sectors to target to deliver a step-change in growth."
The GUH is funded to the tune of £13m by the UK and Scottish governments, but led and managed by the industry. Its role will be to disseminate market intelligence, provide access to companies looking to grow and connect players within different sectors across the industry, including the academic world.
The GUH currently employs 15 staff in Aberdeen, with a view to reaching around 30 in total across the organisation. Two further hubs in the South and North of England are due to be launched in the next 12 months to ensure that specialist, sector specific support is available the length and breadth of the country.
Neil Gordon said: "The GUH will play a pivotal role in delivering transformational change and exponential growth in this highly important industry. Unlocking the depth of opportunity under the oceans is key to meeting the long-term shift towards a low carbon society and sustainable use of the oceans' resources and, in turn, to creating significant additional revenues, jobs, technology and exports for the UK."