UK transport links to Europe still closed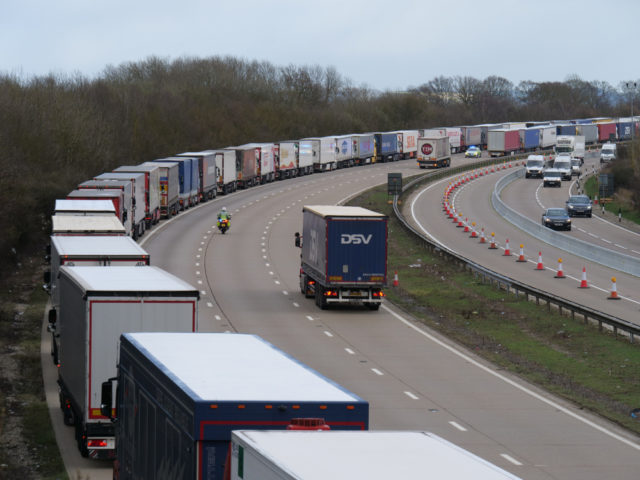 Seafood industry leaders have expressed frustration that the UK and French governments have not yet managed to agree a way to lift the travel ban imposed as a response to the new strain of Covid-19.
This morning, the UK government said talks were under way to reopen the French border for travellers and hauliers. The shutdown has created a tailback of lorries held in Kent estimated at more than 1,500, including shipments of fresh seafood from Scotland and elsewhere in the UK.
Tavish Scott, Chief Executive Officer of the Scottish Salmon Producers' Organisation, told Fish Farmer yesterday: "I'm at a loss to understand how a strain of coronavirus which is prevalent throughout Europe and elsewhere should require a travel shutdown for the UK.
"Trade should continue – people need to eat. This could and should have been worked out in advance between governments, for example setting up a testing protocol for drivers. We are no nearer a solution. If there was a protocol in place we could have had trucks heading south from Scotland tonight, but no salmon is moving right now."
He noted that the Cabinet's emergency "COBRA" meeting had not taken place until Monday afternoon.
Donna Fordyce, Chief Executive of Seafood Scotland, said: "There doesn't seem to be a solution so far. The drivers will have to be tested [for Covid-19] and I completely understand that public health comes first. If Operation Brock was implemented early this could be a solution."
She was referring to the "fast track" programme for perishable foods, which was due to come into effect 1 January after the Brexit transition ends. Indications are that this will be applied to get the most urgent traffic moving again when a testing protocol can be agreed.
Meanwhile an unnamed company based in Scotland, through Seafood Scotland, has offered spare cold storage capacity free of charge for businesses whose fresh product has been held up by the travel ban.
Nearly all European countries have now joined France on temporarily banning travel from the UK, and only unaccompanied freight is continuing to move between the UK and the Continent.
Home Secretary Priti Patel told the BBC this morning that Operation Brock is now in place and she was hopeful that a testing protocol could be agreed soon. It is not expected that this could start earlier than tomorrow.