UK trade deal disappoints Norwegian seafood processors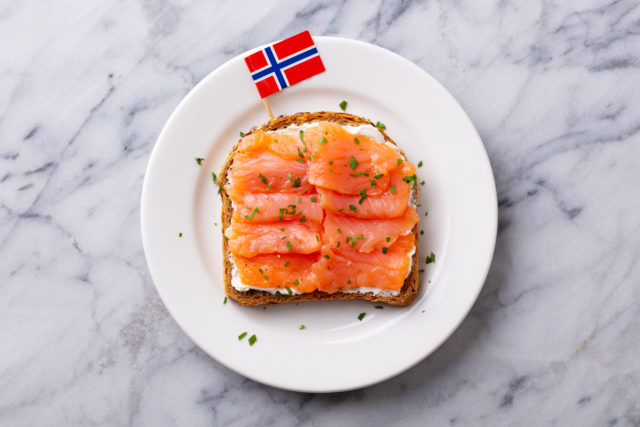 Seafood Norway, the employer trade body which represents both aquaculture and fishing companies, has said it is disappointed with the UK-Norway trade deal, describing it as a lost opportunity. And the seafood industry in Iceland is not too happy either.
The agreement between London, Oslo and Reykjavik was signed last week – as part of a trio of trade deals which also included Iceland and Liechtenstein – and hailed by senior politicians on all sides as a deal which will safeguard and strengthen the seafood sector.
But it is not a view universally shared by industry leaders. Seafood Norway CEO Geir Ove Ystmark said the government had not succeeded in its aim and would mean the industry was, by and large, standing still.
He states: "What we are left with is a lost opportunity. The industry has all the way asked for lower tariffs on processed products. This would have generated (processing) activity and created jobs in Norway."
Seafood Norway believes the deal means the country will remain a largely raw material supplier.
Norway's largest seafood organization believes that Norway will now remain a raw material supplier with this agreement.
"The government has given up a unique opportunity to put in place an agreement that would provide important – and necessary – industrial development along the coast."
Seafood Norway chairman Paul Birger Torgnes said the country needed profitable and long lasting jobs in order to secure its welfare state into the future.
"This must be the last time we let such an opportunity pass us by," he added. " This agreement could have been an important step in that direction. Instead, we more or less stand on the spot resting, without any of the party speeches about the investment in the sea and seafood being realised."
The agreement has also been met with disappointment by Fisheries Iceland (SFS), which claims the deal did not include improved market access for its members' products.
Heiðrún Lind Marteinsdóttir, CEO of SFS said seafood made up more than 60% of Iceland's exports to the UK and this should have had stronger emphasis during the negotiations.