UK 'could be open to quota trade-offs'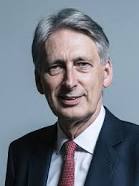 BRITAIN could be open to trading off some of its fishing rights after Brexit by allowing European trawlers into its waters, the chancellor, Philip Hammond, has suggested.
Asked during an address  at London's Canary Wharf financial centre whether it would be acceptable to exchange fishing rights for a better deal in other sectors of the economy, he replied: 'Fishing is an iconically important British industry and we are very clear that we are taking control of our waters.
'But of course we would be open to discussing with our EU partners about the appropriate arrangements for reciprocal access for our fishermen to EU waters and for EU fishermen to our waters.'
But there are differences on this matter even within the Cabinet. Brexit secretary David Davis told MPs in the Commons earlier: 'We are not going to be trading away fishing rights for other things, that is for sure.'
Environment secretary Michael Gove has also taken a similar tough line. But Downing Street has said that Theresa May wanted to 'work together' with the EU to manage fishing stocks after Brexit.
After hiding away quietly for the past few months, fishing is now emerging as a major issue in the Brexit discussions.
The EU has issued a document saying it would seek 'reciprocal' fishing rights in the trade talks, which begin this month.
In the Commons, Martin Vickers, the Tory MP for Cleethorpes, which is next door to Grimsby, demanded that 'the fishing industry would not be sold out in these negotiations as they were in the Seventies'.
But seafood processing companies believe there will have to be some exchange agreements if Britain wants to sell its (high quality) seafood products into Europe.