UK and France in 'scallop war' talks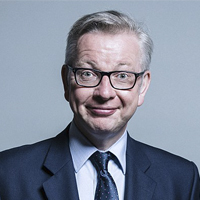 BRITISH and French government officials today opened talks to prevent a repeat of the violent scenes which saw fishing boats from the two countries confront each other in a dispute over scallop fishing in the Bay of Seine off the Normandy coast.
Anger boiled over into violence on Tuesday as French fishermen hurled rocks and smoke flares at fishing boats from Scotland and English south west ports such as Brixham.
French government restrictions mean their own boats can only fish for scallops between October 1 and May 15, rules which do not apply to British fishermen.
French fishermen have complained that the British vessels are not only much larger, but are using damaging dredging methods which are destroying stocks.
Their claim is supported by the International Council for the Exploration of the Sea (ICES), which warned two years ago that the fishing effort by France, the UK, Belgium and Ireland in the Bay of Seine was 'too high'.
Paris said last night that it will send police vessels to Normandy in an effort to prevent further ugly scenes, but in the UK there have been calls for the government to deploy the Royal Navy.
Environment Secretary Michael Gove (pictured) said last night that while the British vessels were fishing legally, the two governments were now talking to each other in an attempt to prevent further clashes.
However, Mike Park, chief executive of the Scottish White Fish Producers' Association, said the incident was 'high seas piracy' but said the French had agreed to a request for talks.
'We need to decrease tensions in the whole area,' he told the BBC's Victoria Derbyshire programme. The EU has also called for an amicable settlement.
But some observers believe the scallop dispute could be just be the beginning, with further fishing clashes between UK and European fishermen likely after Brexit.