UK and Norway agree free trade deal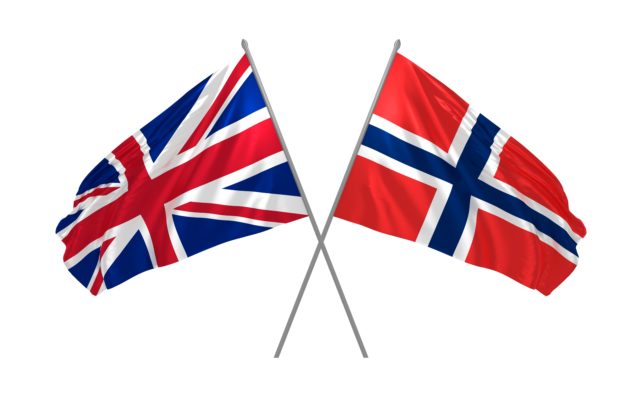 Norway and the United Kingdom have finally reached agreement on a free trade deal which will provide improved access for seafood, it was confirmed today.
The deal, confirmed by Norwegian Prime Minister Erna Solberg, entails a continuation of all previous tariff preferences for seafood, including farmed salmon,  and improved market access for whitefish, shrimp and several other products.
Fisheries and Seafood Minister Odd Emil Ingebrigtsen  said the UK was the country's third largest market in volume terms for seafood, and the fifth largest in value worth NOK 6.2bn a year.
Norway's main seafood exports to Britain include cod, salmon, haddock, saithe and shrimp.
He added: "The agreement contributes to increased predictability for trade in seafood to one of our most important export markets. The agreement ensures the continuation of all tariff preferences for seafood that Norway had while the United Kingdom was a member of the EU. In addition, important improvements have been achieved.
"Our goal has been to get the best possible terms for trade with the UK. The agreement means that effective border control is planned to ensure that goods do not deteriorate at the border and that they enter the market quickly. This is especially important for the seafood industry," said the Minister.
For exports in excess of the duty-free quota reached for this year, the duty will be reduced from 7.5% to 5%. For exports in excess of the duty-free quota of 1,560 tonnes in 2022, the duty rate has been further reduced to 2.5%. Zero duty applies from  1 January 1st.
The talks have been taking place since last summer and there were fears at one time that an agreement might not be reached. The main stumbling blocks concerned the export of agricultural goods such as cheese and meat to Norway which brought strong opposition from Norwegian farmers. Norwegian fishermen were  also concerned about some aspects around seafood exports.
A similar free trade deal has also been reached between the UK and Iceland, another key seafood supplier to the UK although it mainly involves whitefish at this stage. The move should benefit fish markets such as Grimsby. Liechtenstein has also agreed a free trade deal with the UK today.
The UK's international trade secretary, Liz Truss, said the deal will be "a major boost for our trade with Norway, Iceland and Liechtenstein, growing an economic relationship already worth £21.6bn, while supporting jobs and prosperity in all four nations at home".
UK's trade settlement with the three jurisdictions concerned does not however, replicate the freedom of movement of goods and services which existed as part of the UK's relationship with the European Economic Area, prior to Brexit.