UCO wins major contract with Mowi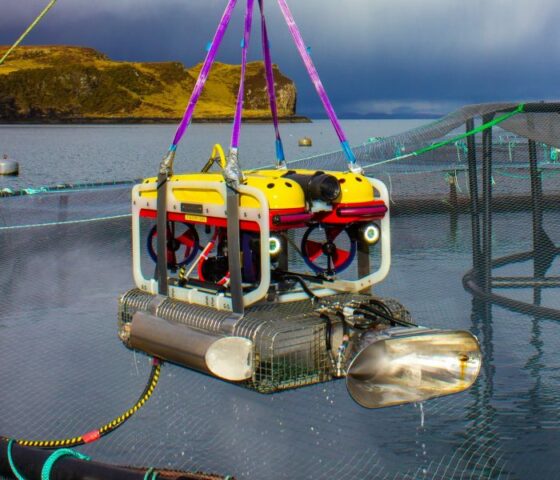 Salmon producer Mowi has signed what is believed to be one of the biggest deals for remotely operated vehicle (ROV) services in the aquaculture sector.
Underwater Contracting (UCO) a leading provider of underwater services to the offshore energy, inspection, construction, and aquaculture markets, will be providing 15 submersible ROVs for Mowi. They will be working 365 days a year over the term of the contract to provide a range of services in the UK, the rest of Europe and North America.
The ROVs, operated from the surface, will carry out a range of tasks including monitoring fish in pens, inspecting nets and moorings, removing morts using UCO's patented Foover system and carrying out simple repair jobs such as fixing torn nets.
Mick Bower, Managing Director of UCO, which is headquartered in Aberdeen, Scotland, said: "We are delighted to have won this major contract which will help secure the future of the company for years to come. It will also support the development of our services and innovations as part of our strategic growth plan, leading to much more exciting innovation for the Scottish salmon sector."
Formed in 2017, UCO is part of Ocean Marine Group with sister companies Pirie & Smith and ETPM.
UCO makes use of ROVs from different manufacturers, but the mainstay of its fleet is the Saab Falcon.
Sean Anderson, Production Director at Mowi Scotland, added: "With almost all our assets underwater, it's vital to always have our eyes on the prize. The deployment of 15 ROVs supplied by UCO complements our static underwater camera systems and will immediately aid us in our daily monitoring of animal welfare and stock containment."
The use of larger and deeper cages, increasing the length of dives and the risks to human divers, is seen as one of the factors driving the increased use of ROVs in aquaculture.