Trudeau salmon plan faces challenges: report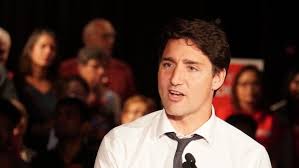 CANADIAN prime minister Justin Trudeau's plan to ban net pen salmon farming in British Columbia faces several challenges, according to a new government report.
Canada's Department of Fisheries and Oceans (DFO)'s investigation into four different production systems for salmon farming in BC found a complete move to land based sites by 2025 would involve several hurdles.
The 64-page report, released today, outlines the viability of four technologies: land based recirculating aquaculture systems (RAS); hybrids involving land and marine based systems; floating closed containment systems (CCS); and offshore open production systems.
It also covers technologies that support the main production systems, including: sensors and control systems, data analysis for 'intelligent farming', feed innovation, transport and logistics, nets and mooring, robotics, and broodstock development.
Trudeau announced late in his election campaign last autumn that he wanted to transition net pen farming in BC to closed containment systems by 2025, a move the industry described as reckless.
Following his re-election, his Liberal Party fisheries minister Bernadette Jordan said he had given her five years in which to prepare a plan for the transition.
Land based RAS and hybrid systems are the two technologies ready for commercial development in BC, while floating closed containment requires two to five years of further review, and offshore technologies may require five to 10 years of review, said the report.
The challenges to land based RAS grow-out facilities included the global shortage of a trained workforce, fish quality 'to avoid off-flavours', fish health, broodstock development, energy efficiency, stocking densities, and financial risks.
The report suggested that to use the new technologies, several things needed to align better, including national legislation and policy to clarify the requirements for aquaculture in terms of environmental and social performance.
'This will send the appropriate signals for investors to develop the technologies that meet the challenge,' it said.
Tim Kennedy, president and chief executive of the Canadian Aquaculture Industry Alliance (CAIA), said Trudeau's plan for BC was 'a reckless policy, not grounded in science, and it will threaten good middle class jobs across Canada'.
The full report can be found here http://dfo-mpo.gc.ca/aquaculture/publications/ssat-ets-eng.html