Trio of Investors in People awards for SSF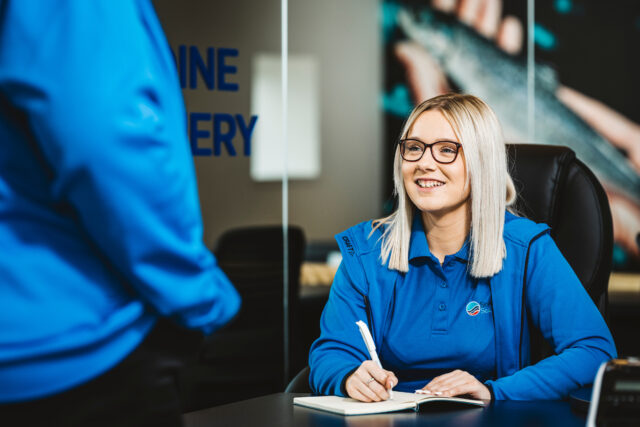 Scottish Sea Farms has been recognised for its commitment to jobs, training and employee wellbeing with three Investors in People awards.
The company retained its We Invest in People Platinum Award, first achieved in 2018, has been retained, and its We Invest in Young People Award at Gold level.
SSF also scored Gold for the first time in the We Invest in Wellbeing category, making it one of just two companies in Scotland to have achieved this level.
The Investors in People (IIP) awards, which require companies to apply for re-accreditation every three years to ensure continual professional development, are seen as the global benchmark in people management. SSF gained its first IIP accreditation in 2012.
Head of Human Resources Tracy Bryant-Shaw said: "We have worked hard over the past three years to build on our 2018 performance and reach even higher standards."
She added that the introduction of a comprehensive new health and wellbeing strategy has been key. The strategy was already under way prior to the arrival of Covid-19 but gathered new momentum in the months thereafter, she said.
Bryant-Shaw added; "'During the pandemic, when we couldn't see everyone, we looked at what more we could do for our employees and their families.
"We are now able to offer a really wide-ranging suite of support: from our employee assistance initiative and various training programmes to new innovations such as a dedicated wellbeing app, as well as one-to-one help with employees' physical, mental or financial health.
"We've also added staff wellbeing to our health and safety meetings as a further way of checking that we're doing everything we can to support our people."
The initiative has included the introduction of a "real living wage" (above the official National Living Wage); a Young People's Council to get younger staff members involved in shaping the future of the business; an Aquaculture Academy and Management Academy; and a move to online learning.
SSF has also developed training partnerships with the Sustainable Aquaculture Innovation Centre (SAIC), Argyll College UHI and local schools.