Trimmings are 'safe' as aquafeed, study finds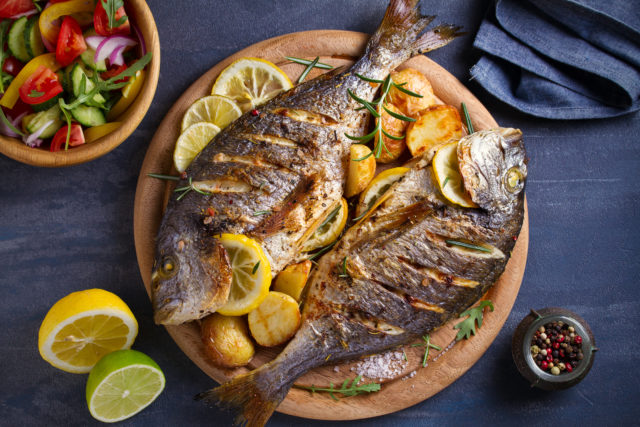 Sea bass and sea bream raised on a diet with a high proportion of fish trimmings are safe to consume, according to a study carried out for feed company Aquasoja.
Fish trimmings are increasingly being used in aquafeed, as an alternative to fishmeal from wild catch sources, to reduce the pressure on wild stocks. There have been concerns, however, that this could led to high levels of mercury, creating a health risk for human consumers.
In a study presented to the XXth International Symposium on Fish Nutrition and Feeding, researchers from Aquasoja's technical team, assessed the levels of mercury in its organic form, methylmercury, in fish that had been fed on a diet with 20-25% fishmeal from trimmings, by-products from fish processing.
Tiago Aires and Sara Magalhães of Aquasoja said: "The results of our study show a positive and significant correlation between the body weight of the fish and the mercury concentration in the fillet, although at levels far below the legal maximum [of 0.5 milligrams per kilogram, as set by the European Food Safety Authority, EFSA]."
The levels of methylmercury found were also lower than those commonly found in wild caught species such as hake and tuna.
The researchers also pointed out that the manufacturing method for aquafeed makes it possible to measure and control the levels of mercury concentration.
The EFSA regularly conducts consumer surveys to determine the likely exposure to mercury, and continues to recommend including fish and shellfish as a regular part of a healthy diet, especially for children.