Trawler takes part in fishing gear experiment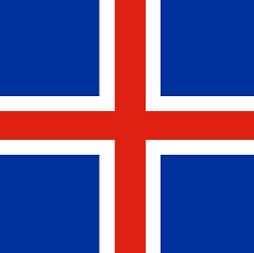 AN Icelandic trawler is making a major contribution to fishing gear research without interrupting its commercial operations.
The fresher trawler Helga María AK has been sailing off the Westfjords but joining the crew were three staff from the Marine Research Institute and one from Hampidjan, carrying out ground-breaking fishing gear trials.
Heimir Gudbjörnsson, skipper of the HB Grandi owned Helga Maria, said the researchers were working on a new type of cod end.
The cod end, made by Hampidjan, is built with their DynIce Quickline rigging set-up and it has already worked very well on board another vessel called Sturlaugur H Bödvarsson.
Gudbjörnsson added: 'They say it opens better than a conventional cod end and so it releases more small fish. To check how effective it is, we also had a small-mesh bag around the cod end itself. In short, it seems to work very well and we expect that the Marine Research Institute will publish the results shortly.'
Meanwhile, the HB Grandi pelagic fleet has been reporting some good results from its search for blue whiting, especially in an area east of the Faroe Islands.
According to skipper Gudlaugur Jónsson on board Venus NS, they had 1,200 tonnes after just a few days but since then worsening weather has made fishing more difficult.
He said: 'Then there was a storm blowing along the line between Icelandic and Faroese waters where we had been fishing, and when we heard that there was some good fishing east of the Faroes,  so that's where we went.'
As well as Venus, Jón Kjartansson SU and Adalsteinn Jónsson SU are also fishing blue whiting in Faroese waters. Faxi RE and Lundey NS were also there and Huginn VE has just sailed from the Westmann Islands for the same grounds.
'We're towing at the moment but how long we carry on depends on the weather and catch rates. It looks like we'll most likely give it another three days and then it's a 360 nautical mile steam to Vopnafjördur,' Gudlaugur Jónsson said.