Trawler company sees earnings drop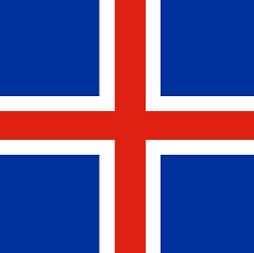 ONE of Iceland's main fishing and fish processing companies saw catches and earnings tumble last year, main due to a sizeable drop in pelagic fish landings.
HB Grandi, which is investing millions of euros in a renewal of its fresh fish vessels, said its boats landed 141,867 tonnes of fish valued at 14 billion Icelandic kroners (ISK) during 2016. This represents an approximately 19 per cent reduction in volume compared to the previous year, while values were down by 16 per cent
The HB Grandi figures show that pelagic vessels Venus and Víkingur between them landed 95,600 tonnes valued at ISK 3.7 billion.
This is a considerable drop compared to 2015 when the company's three pelagic vessels landed 128,000 tonnes with a value of ISK 4.6 billion.
This is equivalent to a 25 per cent  reduction in volume and a 19 per cent reduction in revenue over 2015.  The company says it was notable that there was a substantial drop of 41,000 tonnes in capelin catches.
The three HB Grandi freezer trawlers landed a total of 21,000 tonnes last year, with a catch value of ISK 5.9 billion. The reduction in volume was only 2.5 per cent, while values in ISK terms fell by 15 per cent compared to the previous year.
The cause of this can be traced primarily to the króna gaining strength compared to currency of the main nations the company trades with.
The fresh fish trawlers' catch was down  four per cent to approximately 25,300 tonnes with a value of ISK 4.4 billion, down 14 per cent.
It is too early to tell what impact the fishermen's strike will have on this year's financial performance. But there was one cause for celebration this week with the company's new fresh fish trawler, the Engey, docking in  Reykjavik for the first time last night after leaving the builders yard in Turkey.