Thousands of fish die at land based farm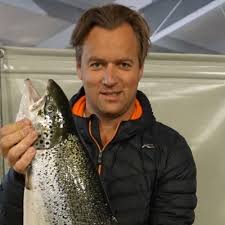 A LAND based salmon farm in Denmark lost a quarter of its annual production after 250,000 kg of its fish died on June 30.
Langsand Laks, owned by Atlantic Sapphire and located in the west Jutland town of Hvide Sande, cannot explain what caused the 'sudden and unexpected' deaths, reports iLaks.no.
The most likely cause was contamination, not illness or technical failure.
The company was forced to halt production between 2014 and 2015 due to technical problems, and in 2016 it reported a net loss of $1.3 million, down from a $2.4 million loss the previous year.
Johan Andreassen (pictured), the founder of Langsand Laks and Atlantic Sapphire, said in May that the company had won approval to build a new land based plant in Florida.