The US is now Norway's largest seafood market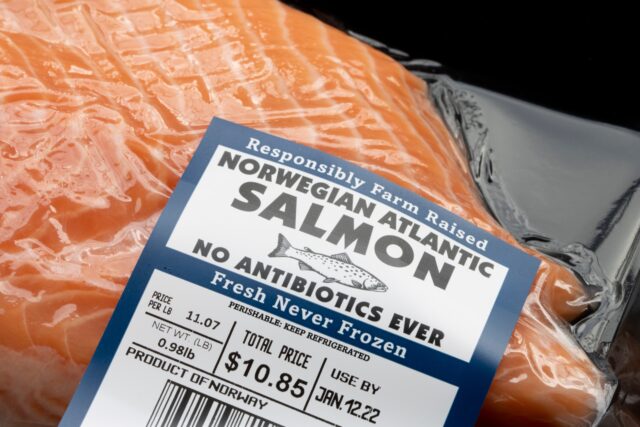 Norwegian seafood exports got off to their best ever January start, with the United States emerging as the largest market for the first time in more than 30 years.
The country's seafood exports for the month totalled NOK 12.7 billion (just over £1bn), a rise of 23% on a year ago.
As usual salmon was the main species, with sales worth NOK 8.9bn (£724,000), 25% higher compared with the same month in 2022. Salmon volumes dropped by 6%, however,
Christian Chramer, CEO of Norway's Seafood Council, said: "Price growth is the most important reason why January was another record month for seafood exports.
"The export prices for salmon, cod, trout, pollock and herring were significantly higher than in January 2022."
He added: "Despite troubled times and changed product flows, seafood exports have reached new heights.
"Inflation is still high in large parts of the world, and consumers in Europe in particular have significant challenges with lower purchasing power and negative expectations for their own economy going forward."
Salmon exports to the US rose by 59% compared to a year ago and were worth NOK 344m (£28m). This is the first time since 1989 that the US has become Norway's largest market for seafood generally.
The other largest markets were Poland and Denmark which both have large salmon processing facilities.
Farmed trout took a knock last month, however. Exports totalled 3,117 tonnes and were down by 28% in volume terms. The value was worth NOK 310m (£25m), around 7% less than a year ago.
Once again the main markets were Thailand, the US and Lithuania.