The Late Show – August Fish Farmer now out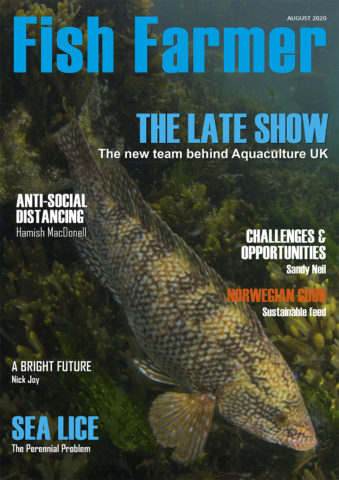 The August issue of Fish Farmer Magazine has just been published and you can get the link HERE.
Inside we catch up with the new owners of Aquaculture UK, Diversified Communications, to discuss the frustration of not being able to stage their first show yet, plus their plans for the future.
Sandy Neil looks in detail at the challenges and opportunities created by the lifting of lockdowns, while in his two pieces Vince McDonagh looks at another hot topic – sustainability.
Meanwhile, extreme environmental activism is the focus of op eds from both Hamish Macdonell and Dr. Martin Jaffa in this month's issue.
Finally, Nicki Holmyard takes a look at the surprisingly lucrative prospects for farming sea cucumbers – a proven aphrodisiac don't you know!
Click below for all this and lots more inside: